THE HIDDEN EPIDEMIC OF PHARMACEUTICAL MISUSE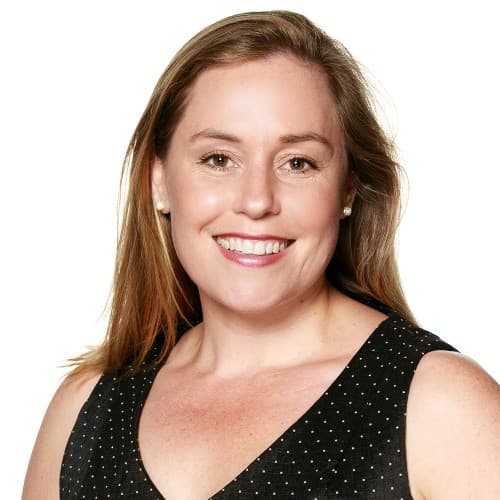 Natasha Jager is National Manager for Workplace Safety at the Alcohol and Drug Foundation
The most alarming aspect of pharmaceutical misuse is that it almost invariably begins by accident, and without any intent.
So what is "misuse"? It can be something seemingly minor as taking slightly more than the recommended or prescribed dose, or it might involve combining the medication with some other drug or alcohol. It may be as simple as taking one more – "just to get to sleep".
However, the misuse of pharmaceuticals – in particular opioids, including over-the-counter codeine, and benzodiazepines – continues to increase.
According to data from the PBS, prescriptions for opioids more than doubled between 2010 and 2015. Furthermore, data from 2013 indicate that the 24 million-strong population of Australia got through a staggering 27 million packs of codeine in that year alone – 55% of which were sold over-the-counter without a prescription.
Interestingly, studies repeatedly show that the typical pharmaceutical misuser is very different from the typical illicit drug user.
Statistically, the pharmaceutical misuser is more likely to be employed than the illegal drug user, and they are also of more mature years, with males in their 30s and females in their 40s prevalent in the official figures.
However, many pharmaceutical misusers simply don't understand the risks, a point that is currently being stressed by the Alcohol and Drug Foundation in its "Take Arisk" campaign.
However, as with illicit drug use, the effects of pharmaceutical misuse can affect a person's ability to work safely and effectively – both with the substances in their system and when suffering withdrawal effects after use.
In extreme cases, this can form a severe health and safety problem with loss of concentration potentially leading to life-threatening consequences when working with machinery.
Natasha Jager is National Manager for Workplace Safety at the Alcohol and Drug Foundation, and she points out that even at seemingly low levels the "little mistakes" on the job can mount up, leading to a loss of productivity and reducing team morale in any work situation.
"We need to consider fitness for work," says Jager, "and that encompasses an employee's physical, mental and emotional wellbeing, together with tiredness. All these factors contribute to a person's ability to work effectively and safely. We know the misuse of drugs can exacerbate an employee's mental or emotional state."
Fortunately, the standard drug tests that are performed under workplace drug and alcohol testing agreements are fully capable of detecting prescription medications just as well as they pick up illicit drugs.
For example, the most common opioid painkiller, oxycodone, is flagged by the same marker that is triggered by heroin in both oral fluid and urine testing, according to spokesmen from drug testing organisations Alere and Medvet.
It is important to understand the effects of prescription drugs you are taking and if they can impact your performance. Natasha Jager recently revealed that taking the ADHD medication Ritalin can lead to a positive drug test for crystal methamphetamine ('ice') because it has the same properties. Likewise, opioid based pain relievers oxycodone and morphine could both return a drug test result for heroin.
For this reason, the Alcohol and Drug Foundation recommends that any employee who is taking medication should declare their prescription to their manager with a medical certificate ahead of any workplace drug testing. Indeed, today's test procedures are sufficiently accurate to detect the exact levels in a subject's system, and so can detect even minor excess dosages that might be symptomatic of misuse.
"By being upfront with the prescription medication you may be taking, it helps the workplace to manage their symptoms," says Natasha Jager,
"In cases where people have had a problem with dependence and are addressing it, rehabilitation is the most important aspect, and that includes helping them back into the workforce."
Although the medical profession in Australia does claim to be addressing the issues of pharmaceutical misuse, Natasha Jager still works with many workplaces that address alcohol and drugs and seemingly overlook this growing problem.
"The misuse of prescription medication is a lot more prevalent than we ever thought, mostly because a lot of people don't understand what misuse really is," she says. "It's staggering that more people are dying from prescription medications each year than the national road toll."
Alcohol and Drug Foundation
1300 85 85 84
adf.org.au