HERCULON TANK TOP BEARINGS, DEALING WITH INCREASING CHALLENGES TO PROTECTION
17-08-2015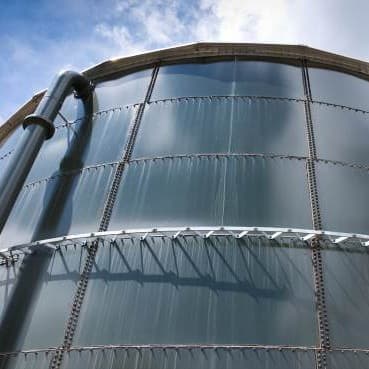 Hercules Engineering has introduced the new Herculon Type D Tank Top (HLD/TT) Bearings as a solution to the increasing need for a more effective product.
The new HLD/TT Bearings are custom designed for easy installation under roof beams of tank tops and other lighter structures.
The bearings consist of a thin stainless-steel slide plate with two stainless-steel studs flash welded to the upper face.
The lower face is polished and the plate is provided with two slotted holes for uplift through-bolts.
This plate slides against a Herculon-coated Hercupad, which has two clearance holes drilled into it.
"Light but strong and flexible tank tops are now widely employed to protect tanks and their contents from external pollution ranging from flora, fauna, dust and droppings and water-borne impurity.
The bearings used under these tops must not only support the structure, but also prevent it from cracking and breaking and becoming part of the pollution problem,"  says David Booty, Manager, Hercules Engineering (a division of Cut to Size Plastics).
The new bearings are a product of the Hercules composite slip joints and structural bearings range which are used for a wide variety of structures and weights.
With five stock sizes in working loads from 50-70kN, larger capacities and different dimensions can be custom-engineered, and an expansion capacity of up to ±20mm (can be custom designed for larger movements) the new bearings are both cost efficient and flexible.  
Hercules Engineering
02 9681 0400
www.herculesengineering.com.au