HENKEL UNVEILS FIRST HYBRID ADHESIVE
26-11-2014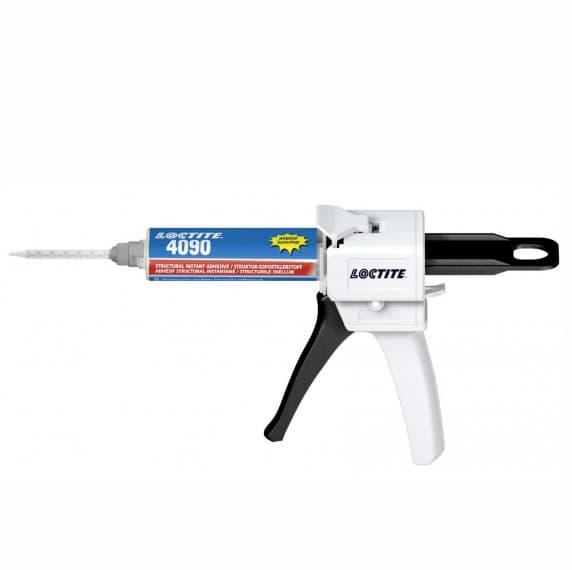 Henkel Australia has introduced Loctite 4090, an innovative hybrid adhesive that combines the most critical attributes of structural and instant adhesives – bond strength and speed. This powerful combination provides high impact resistance, high strength bonding on a variety of substrates, and high temperature resistance, making it versatile enough to solve a wide range of design and assembly challenges.
Loctite 4090 adhesive greatly expands the capabilities of traditional adhesives and opens the door to new applications and new solutions.
As the first hybrid adhesive, it delivers the speed of a cyanoacrylate and the strength of an epoxy.
"The industry is under pressure to be more competitive, to reduce manufacturing costs and to look for new design and assembly solutions," said Henkel's Mike Quail, VP Marketing, General Industry. "Loctite 4090 has been designed to reach beyond conventional industry approaches. It is the first adhesive of its kind. Never before has there been a hybrid adhesive designed to tackle the most challenging situations." 
Loctite 4090 Hybrid Adhesive offers high quality performance in extreme environments and challenging conditions.
Its features and benefits include temperature resistance up to 150°C, high impact and vibration resistance, high moisture resistance, and gap filling up to 5mm.
It is well-suited to a variety of substrates, including metals, most plastics and rubbers.
This product is available as a 50 ml cartridge in a carton with 5 mix nozzles. It should be dispensed with the standard Loctite 50 ml Dual Cartridge Manual Applicator, which must be ordered separately.
Henkel Australia Pty Ltd
Ph: 1300 885556