Henkel to unveil new anti-corrosion spray at NMW
08-05-2014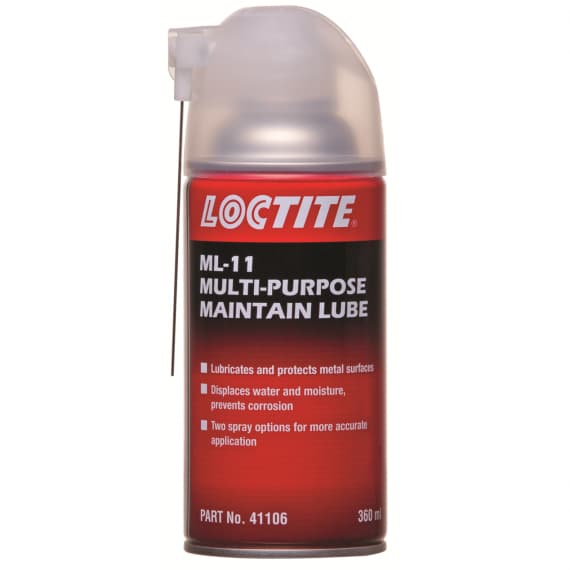 Henkel Australia will showcase a new high performance spray that releases rust and seals out moisture at National Manufacturing Week in Sydney.
The new Loctite ML-11 is a light, semi-drying oil type spray that penetrates, lubricates, displaces water, cleans surfaces and provides protection to metal surfaces, to prevent corrosion.
The high performance spray penetrates through metal assemblies to release rust and seal out moisture which enhances corrosion protection and rust prevention. It also prevents seizure, reduces noise, cleans parts and provides necessary lubrication.
The product is suitable for many applications including vehicle parts, side rail, tools and industrial machinery. Additionally, it is an excellent cleanser for removing rubber and glue.
Loctite ML-11 features an ergonomic design that enables the product to be sprayed out in a 360˚ wide range, while the special bendable jet design nozzle enables application in hard to reach areas.
National Manufacturing Week will be held at the Sydney Showground, Sydney Olympic Park, Homebush from May 13-16.
Henkel Australia Pty Ltd
Ph: 1300 88 55 56
www.henkel.com.au