Help for SMEs hit by trade dumping
31-08-2010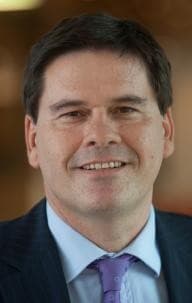 Innes Willox … support service
The Australian Industry Group (Ai Group) has launched a specialist advisory service to Australian SME manufacturers and primary producers suffering economic injury caused by dumped or subsidised imports.
"This is an additional tool in the support services that Ai Group delivers to Australian SME businesses, and is open to all SMEs who qualify, not just Ai Group members," said Ai Group Chief Executive, Innes Willox.
"Until now, the cost and complexity of preparing an application for anti-dumping measures was just beyond the reach of most Australian SMEs, he said.  
"Now Australian businesses, no matter what their size, will have access to a specialist service to prepare and apply for anti-dumping measures, where appropriate."
The establishment of a support officer for SME's was announced as part of the Federal Government's proposed changes to Australia's anti-dumping and countervailing system in June last year.
"The selection of the Ai Group as the home for this important support role to Australian business is recognition of Ai Group's strong linkages with Australia's manufacturing sector.
The International Trade Remedies Advisor will provide advice to businesses of their eligibility to access trade remedies against dumped or subsidised imports causing economic injury, and assisting them to prepare an application for anti-dumping or countervailing duties.
To immediately deliver on this important service, Arthur Vlahonasios, a technical specialist from Australia's anti-dumping administration (Customs and Border Protection) has been seconded to Ai Group.  Until the permanent appointment of the International Trade Remedies Advisor, Arthur will begin providing advice and assistance to SME manufacturers and primary producers who may be contemplating an anti-dumping application.
"Businesses that want to combat economic injury suffered by dumped or subsidised imports, should contact the advisory service without delay for confidential and impartial advice," Mr Willox said.