HEAVY LOAD AND STRAIN MEASUREMENT ENTERS A NEW ERA
17-07-2017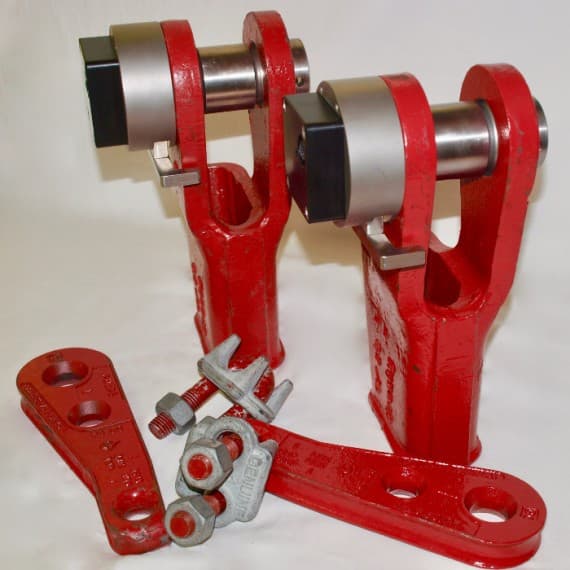 Australian engineering design and manufacturing business Delphi Measurements is a leading edge innovator in the area of industrial weight and load measurement devices.
Combining the latest advances in metallurgy with world first Australian innovations in electronic load measurement sensitivity & accuracy, Queensland based Delphi Measurement has become the go-to supplier and repository of expertise in this rapidly developing engineering space.
Delphi product offerings include load/weight bearing and load supporting sensory devices which are widely used in many industrial applications such as cranes, hoists and heavy lifting equipment.  Other applications include devices for measuring and gauging traffic weight and water pressure on infrastructure such as bridges, dam sluice gates, tug boats and anchor chains to name a few.
Large commercial-industrial weighing applications, and data logging enterprises in the goods and material handling space, are increasingly seeing exciting advances in technology and a new range of cost effective applications.
It is here at this new frontier of possibilities and application opportunities that Delphi Measurement is at the forefront and delivering a new value add proposition for customers across Australia and internationally.
Delphi Measurement pedigree in design and manufacture of load pins and tension measurement systems is proven and well regarded while recent yet pivotal innovations from the Delphi R&D team augur a new advanced engineering and product capability that is already winning international export orders.
Among the new technologies developed, adapted and integrated by Delphi Measurement include load strain measurement such as load force applied to crane and hoist cables.  By combining an integrated solution with the latest in sensor tension electronics, wireless communications and market leading load pins Delphi brings to market a leading edge product suite.
Delphi measurement designs and manufactures load pins right here in Australia.
Bespoke design and production capability is a central plank of the Delphi value-add proposition with an enviable turnaround from concept to finished product of less than four weeks.   
Committing to an R&D budget of up to $300,000 per year Delphi measurement has developed a complete load management system with uniquely designed load pins, load, weighing and tension sensory transducer technology and wireless communications to a data logging system for recording and data analysis.
The new opportunities opened up by this exciting Australian innovation are vast and include, Mining, Oil & gas, Ports and materials handling, construction and public infrastructure.
Exports now equal %25 of total revenues with exported product being shipped to South East Asia & Oceania, USA, Middle East and Africa.
The leading innovations at Delphi measurement have in effect reinvented a niche industrial space by introducing new technology and applying fresh thinking to create new solutions.  Employing ten Australians in an advanced engineering workshop Delphi Measurement is poised to enter the first rank of engineering value-add weight monitoring and control solutions in this space.
David is lead consultant an Digital Information Partners proving media relations, communications and marketing support services. 
David can be contacted at  www.diginfo.com.au