HEAVY-DUTY SWEEPER TAKES ON THE GREAT OUTDOORS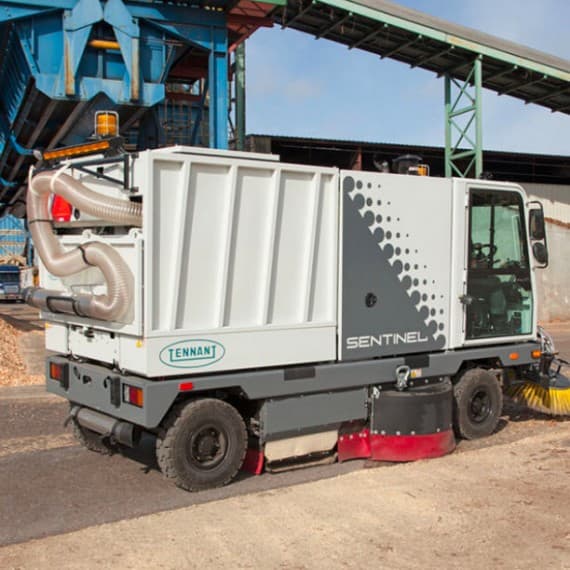 The Tennant Sentinel is a heavy-duty outdoor sweeper that offers superior dust control and sweeping capability in the harshest and most demanding environments.
The Sentinel can pick up all types of debris from dust to rocks and litter, and is capable of capturing dust particles as small as 3 microns. Its design features a patented centre-point suspension main brush that ensures all debris is collected - even on uneven surfaces. And all the machine brushes are fitted with dry dust control skirts to keep dust from spreading outside the path of the machine.
The Sentinel is very high capacity machine with a large hopper capable of holding 2600L (or 3175kg), making it well suited to the large outdoor spaces in mining and large industrial facilities.
It comes ready equipped with hydraulically powered twin vacuum fans to control all the dust that comes into the path of the machine.
The Sentinel can be used in all weather conditions, and is available with a wet dust control system with PM-10 certification.
Tennant
1800 226 843
au.tennantco.com