Heavy-Duty Crane Scale Weighing Precast Concrete Infrastructure Sections
01-07-2015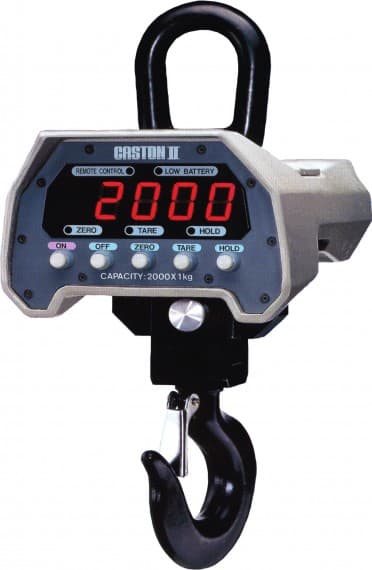 AccuWeigh's Queensland Branch has just sold a Caston II, 3-tonne capacity, heavy-duty crane scale to a Brisbane company that constructs infrastructure for the gas, irrigation and water sector. The crane scale is used to weigh precast-concrete construction pieces to ensure quality control and to provide important weight data for engineering purposes.
The Caston II is a robustly-built crane scale powered by a rechargeable battery. Its 30.5mm high, LED display provides excellent visibility of the weight reading at all times and an optional, wireless remote control allows the operator to control the crane scale even when it is elevated out of reach.
AccuWeigh can provide crane scales from as little as 100kg capacity all the way up to 50t capacity. Crane scales are ideal for sites or vehicles that use an overhead crane of some description and for weighing irregular loads where it is simply not practical to use a top weighing solution.
Visit our website today to find the solution for your weighing equipment needs.