HEAVY-DUTY CASTORS ARE MADE FOR SPEEDY MOBILITY
27-06-2018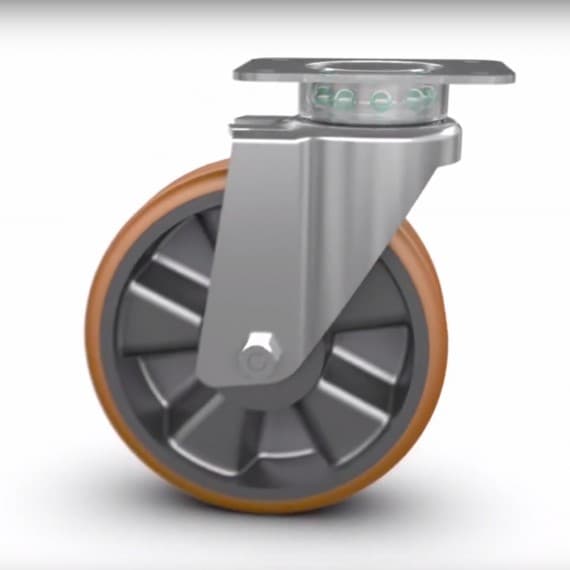 Tente's 364 series heavy-duty castors combine efficient work with high performance, and are optimised for speedy transport of heavy loads even in confined spaces.
Precision ball bearings in the head race ensure efficient swivel resistance, delivering maximum driving comfort on any floor type.
The 364 series are available with options for swivel, swivel brake, fixed, directional lock and central locking, which allows multiple castors to be operated at once. A combination of total lock and directional lock is also possible.
Wheel types include polyurethane, rubber and nylon, all rated up to 600kg per castor.
These castors are ideal for trolleys and towing applications at up to 15km while retaining maximum directional stability.
Tente's 364 series castors deliver efficient work with minimal wear, and reduced maintenance costs.
Tente Castors & Wheels
1300 836 831
www.tente.com.au