Published 30-01-2019
| Article appears in February 2019 Issue
THE HEAT IS ON TO REDUCE WORKPLACE INJURIES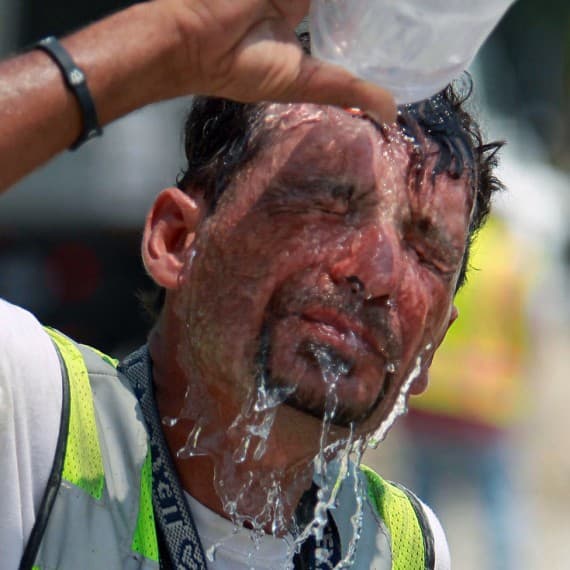 From Melbourne to Townsville, the return to work after the seasonal break has been a hot one for the vast majority of Australian workers. And while many workplaces put in place measures to keep the working temperature within reasonable bounds, there are just as many where providing effective cooling is impractical – particularly when they involve working outside or with a process that generates its own heat.
And given the current state of the global climate, this is not a problem that is going to disappear.
In the light of the growing problem, Safe Work Australia and SafeWork SA have been working with researchers at the University of Adelaide, Monash University, University of Western Australia, Queensland University of Technology and SA Health, on a national project focused on preventing work-related injury in hot conditions.
Crucially, the focus of the study has been more on injury than illness. This is important as while there is no doubt that prolonged exposure to heat can cause conditions such as dehydration and heat stroke, to date there has been less focus on the WH&S implications of working in high temperatures.
As the mercury rises, so does the danger of workplace injury, whether it be from tiredness, lack of concentration or perhaps because workers have removed their personal protective equipment to cool down.
As part of the programme, SWA has released a virtual seminar featuring an experienced panel of WH&S experts exploring the key issues on heat and work injuries. These include: the importance of developing and adhering to preventative strategies for working in heat, identifying hazards, implementing risk-management strategies, and the need for training and awareness across all levels of management.
Researcher and educator Professor Dino Pisaniello opens the panel discussion with key insights from this research which sets the scene for industry experts to discuss the work-related injury in hot conditions. The panel agree that elimination and safe design should be a priority for decision and policy makers.
They also point out that employers and workers should share the responsibility, highlighting the importance of the individual to be able to say, "Look, I'm feeling the heat. I really need to take a couple of minutes, just to have a drink, just to rest," and to understand that the impacts from that, that couple minute break, is going to actually have benefits down the line in productivity.
The virtual seminar is available as a video and written transcript.