HEARINGS BEGIN FOR COPPER MINING DEATH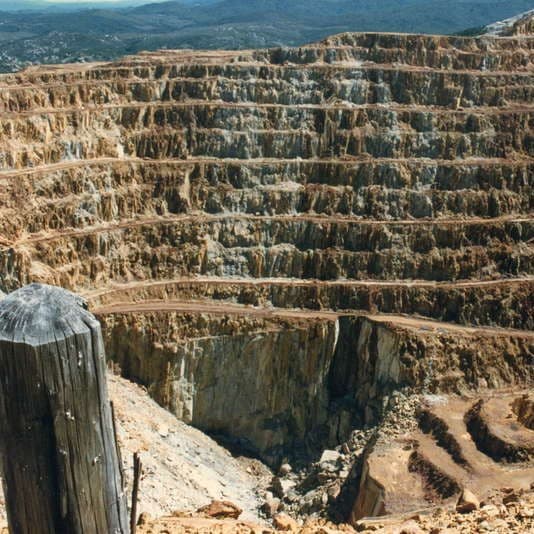 The open-cut copper mine at Mt Lyell has been in 'caretaker mode' since the accident, and has yet to reopen.
A hearing date has finally been set for the case against Copper Mines of Tasmania (CMT) in relation to the death of a worker in a mud rush at its Queenstown operation.
On January 16, 2014, miner and fourth generation West Coast resident Michael Welsh was killed after being caught in a mud rush on the lowest level of the now closed Mt Lyell copper mine. He was the third person to die on site in six weeks, and his death triggered a wave of outrage in the media and mining comminity. 
A mud rush is a sudden inflow of mud from underground openings, and are a dangerous phenomena that has claimed lives in mining operations before. 
CMT has pleaded not guilty to one count of failing to comply with health and safety duty (category two).
The hearing will begin at the Burnie Magistrates Court before Magistrate Chris Webster on Monday and is expected to run for about four weeks.
Mr Welsh died just one month after maintenance workers Alistair Lucas and Craig Gleeson fell to their deaths while replacing machinery in the Prince Lyell shaft at the copper mine.
The Australian Manufacturing Workers' Union has been pushing for the State Government to introduce industrial manslaughter laws so companies in breach of workplace safety laws could be charged with criminal offences.