HEALTHY FUTURE FOR WAREQUIP – A PROUD AUSSIE COMPANY
05-11-2014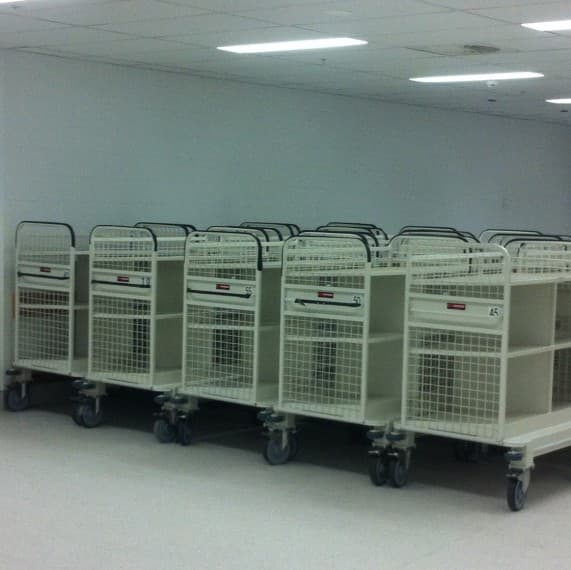 Warequip has had a long standing place in the Australian materials handling industry since 1976.
The market has always had a requirement for specialist, value-add manufacturing which allows flexibility in problem solving solutions.
There has been a shift away from manufacturing in Australia to off-shore due to cost saving and volume.
Warequip still has been able to adapt to this change and provide value-added manufacturing with overseas partners.
An example of this is their recent project at Fiona Stanley Hospital Perth where Warequip was engaged to work with a German automated guided vehicle manufacturer.
The solution required was a range of medical waste, laundry, food transport and general product transportation via AGV technology within a new hospital.
The custom built solutions had to be designed and built with specific tolerances as well as satisfy operational and OH&S requirements. 
All these units were manufactured in Australia but workshopped closely with both the local and overseas stakeholders. 
Currently we have a great reference point for the future in healthcare solutions and Australian manufacturing, by working in conjunction with multiple partners to provide a world class outcome.
Warequip
Ph: 1800 337 711