From the Industry, Product News
Published 03-09-2020
| Article appears in August 2020 Issue
HEALTHCARE ON THE STRAIGHT AND NARROW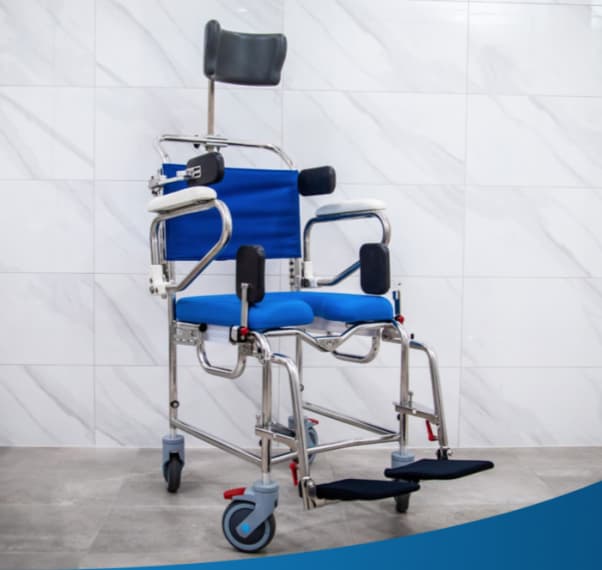 For one of Australia's largest healthcare equipment manufacturers and wholesalers, the use of Tente castors and wheels is often non-negotiable.
Since 1976, K Care Healthcare Solutions has designed, built and provided furniture and equipment to Australia's medical industry. From operation tables to dog cages and everything in between, K Care has provided the foundations – often quite literally – for the hard work of Australian medicos.
But as the industry becomes more agile and versatile, so too has K Care's product range. Manoeuvrability is the name of the game, and that's why there's always room underneath K Care's offerings for Tente castors and wheels.
"It's simply down to the quality and reliability of Tente's products and service," says K Care Healthcare Solutions general manager Carl Roberts.
"Their products just last longer than any other. It's second to none."
With Tente wheels underfoot, K Care's tables and cabinets are capable of the kind of smooth, stable movement demanded by the high-impact environments of hospitals.
"Hospitals are very particular about the kind of equipment they allow," Roberts says.
"They need easy manual handling and strong safety features that cut down on potential workplace incidents, and that's why they specifically look for Tente."
Tente's range of castors and wheels boast innovative safety features such as directional locking mechanisms and twin wheels, which improve tracking through floors that are often crowded or slippery.
"And what's remarkable is that all these features are included in the one castor," Roberts says.
"Even our larger products like our bariatric chairs are made effortlessly manoeuvrable thanks to Tente's castors."
K Care and Tente's relationship dates back long before Roberts's time with the manufacturer, and that legacy has persisted in a reputation for quality.
"Government tenders often specify that Tente products must be incorporated into our designs," he says.
"Our clients are very aware of Tente's quality."
That quality has long set Tente apart from its competitors. Tente's designs emphasise safety, durability and, to Roberts's delight, aesthetics.
"Tente's wheels have a look and feel that's a world away from typical industrial products," he says.
"In addition to all the innovations and features, they have great aesthetics. There's so much included in such a simple design."
Throughout the COVID-19 pandemic, K Care has worked hard to expand its range to meet new healthcare needs. These new offerings include stainless steel COVID-ward carts and a range of Rehab Shower commodes, designed specifically to meet customer needs.
Roberts believes the commode is a potential industry game changer thanks to its adjustable design, a big departure from the usual fixed-width style.
"And of course, these new products use Tente wheels."
While its wheels and castors have become somewhat of a staple in K Care's range, Roberts says Tente's customer service is what seals the deal.
"Their technical support is fantastic," he says.
"If I place an order, our Tente rep will be over with the delivery as soon as possible. If they're ever out of stock, they immediately source replacements."
That Tente is an international company means that it's better positioned to have a reliable supply chain, Roberts says.
"Compared to some suppliers in the industry, Tente's longevity feels guaranteed."
And thanks to the dedication and expertise of its agents, Tente has become a key part of K Care's own sales process.
"We often encourage our clients to switch the castors they're using to Tente, and our Tente rep has actually come along with us to client meetings and then followed up with that client independently, which has been a huge help," Roberts says.
"The sales reps' technical knowledge of the Tente range really helps in situations like that, you have no doubt they know what they're talking about. On top of that, the technical documentation of their products actually backs up what they say, and proves they meet the many industry standards."
While Tente's prices are slightly above its competitors, Roberts believes you get what you pay for.
"The prices are competitive, there's no doubt about that," he says.