HEADSETS SAFEGUARD HEARING WITH BLUETOOTH ONBOARD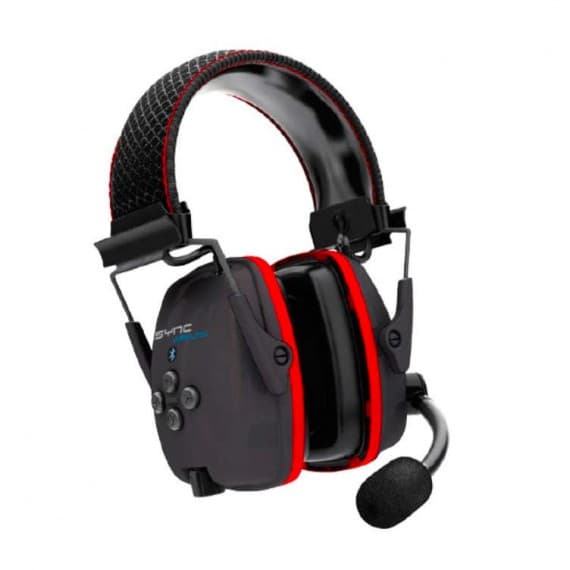 Honeywell has come up with a protective headset that will allow workers to stay connected while protecting their hearing in noisy working environments. Howard Leight Sync Wireless protective earmuffs integrate Bluetooth wireless technology to let workers talk on the phone, connect with coworkers, get instructions and perform tasks without sacrificing hearing protection.
The headsets can block out as much as 80% of background noise. And the wireless format eliminates the need for cords or cabling that can pose trip, slip or hand hazards.
"Noise-induced hearing loss is a significant safety risk in industrial and commercial settings, so ensuring workers keep hearing protection in place at all times is critical," says Mahmoud Barakat, Product Manager, Hearing Protection, for Honeywell Industrial Safety. "With Sync Wireless, workers who rely on smart phones or need to stay connected with coworkers or their supervisors in noisy environments can stay connected and productive without sacrificing safety."
"Slipping off a headset to take a call creates safety risks," says Barakat. "Honeywell is committed to adapting new technologies to keep workers and their job sites connected and safe."
The Sync Wireless uses Bluetooth 4.1 to ensure reliable connectivity and data transfer using 4G cellphones. Its ergonomic design features a steel headband and padded earcups, and provides simple operation, with volume control buttons and flashing coloured lights to indicate different settings.
The integrated boom microphone provides crystal-clear communication in noisy environments and rotates out of the way when not in use. And the rechargeable Li-ion battery provides more than 16 hours use on a single charge.
Honeywell Safety Products
1300 139 166
www.honeywellsafety.com