HEADLAND AND KLUGO ON SHOW AT CeMAT
18-03-2015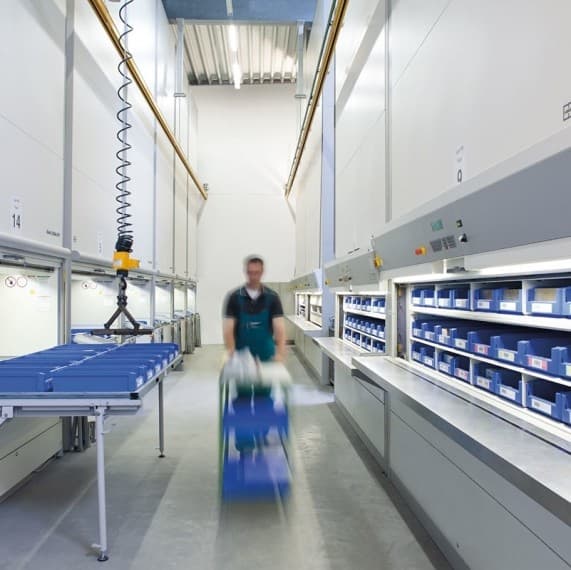 Machinery giants Headland and Klugo will exhibit their latest technology at CeMAT Australia in May.
The companies will promote a number of different products that transforms companies through provision of a single, web-based solution to integrate core business processes.
The Hanel Vertical Storage Lift along with an integrated software will be on show. 
mpx for NetSuite, is an inventory management software solution that works hand in hand with Hanel for effective parts management.  
The lift itself saves about 80 percent of space, eliminating wasted valuable floor space.
Teamed with software management system, mpx for NetSuite you can create an organised and practical warehouse.
NetSuite and NextService are also being showcased at CeMAT.
This cloud-based technology has changed the way manufacturing businesses run their business operations, making it easier to manage their warehouse and field service teams.
NetSuite is a cloud-based ERP, CRM and eCommerce platform that is designed to transform your company's operating system allowing you to run your business from anywhere.
NextService is a field service management system, designed and built for NetSuite. It enables automated invoicing, scheduling as well as a providing a full mobile solution to keep your service team on the road and connected.
Headland, which supplies innovative and high-quality machines and services to the manufacturing sector, will be located on Stand E26.