HAZARDOUS AREA SIGNALS HANDLE CORROSIVE ENVIRONMENTS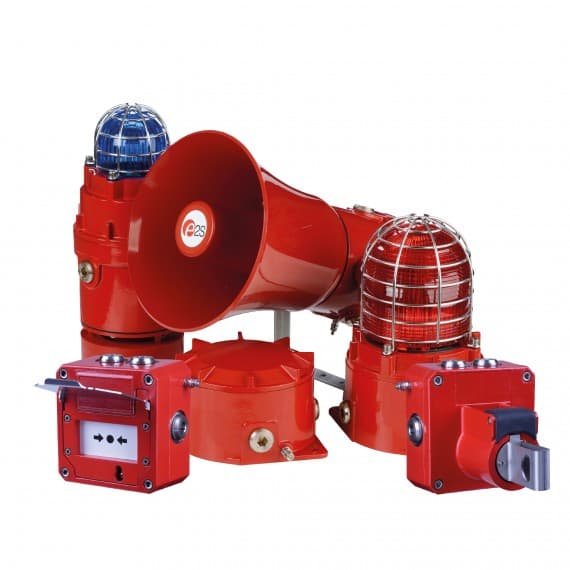 Available now from Mechtric, the STEx family from E2S Warning Signals is a full range of explosion/flameproof audible, visual and combined warning devices and manual call points, all housed in 316L stainless-steel enclosures.
Designed for installation in crrosive onshore and offshore environments, all STEx units are IECEx and ATEX approved for Zones 1 and 21 for use in hazardous areas containing gas and/or dust.
The STExS alarm horn sounders, with a choice of traditional flared or omnidirectional horns, are available with 64 alarm tone frequency patterns and outputs up to 123dB(A). The STExB beacon light source is available with either a xenon strobe, halogen rotating or an array of high output LEDs.
The TExC combination signals contain a xenon strobe with audible signals in one compact enclosure – reducing installation time and cost. The field-replaceable colour lens filters, feature a prismatic design for enhanced light output.
The STExCP8 call points, approved for deployment in SIL 2 complaint systems, are available with the innovative E2S termination unit enabling EOL and series devices to be added in the field without disturbing field wiring.
The call point range is available in four operating mechanisms: traditional break glass with plastic-coated safety glass, pushbutton, pushbutton with tool reset and momentary action pushbutton.
Mechtric
1800 252 995
www.mechtric.com.au