Have your say on Industry Innovation Precincts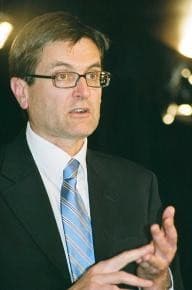 The federal government has began the consultation process to establish up to 10 Industry Innovation Precincts, a key initiative of the $1 billion Plan for Australian Jobs.
Industry and Innovation Minister Greg Combet said stakeholder feedback would inform the detailed design of Industry Innovation Precincts.
Mr Combet said the proposed Industry Innovation Precincts would foster collaboration between industry and the research sector in Australia.
They would also create new growth opportunities and enhance the competitiveness of Australian business.
The government recently released the Industry Innovation Precincts Consultation Framework Paper and called for submissions from stakeholders.
"These new industry-led Precincts will strengthen innovation by creating networks and boosting collaboration between firms and researchers to share knowledge and take advantage of business opportunities," Mr Combet said.
"The framework outlined in the paper is designed to ensure there is flexibility to establish Precincts that meet the needs of industry."
The first two Precincts will be in the manufacturing and food sectors. The remaining Precincts will be selected throughout the year after a competitive selection process.
Consultation sessions will take place in capital cities and regional centres during March.
Written submissions on the consultation paper and draft guidelines close on March 22.
For more information and to comment on Industry Innovation Precincts: