Have your say on Climate Change
31-08-2010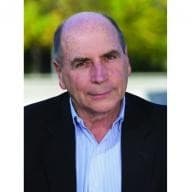 The Climate Change Authority is inviting submissions to the Authority's review of Australia's targets to reduce greenhouse gas emissions.
The Authority is seeking public comment on issues raised in its Issues Paper released recently.
Submissions should be lodged by May 30.
The Authority is charged with recommending targets for emission reduction and setting limits or "caps' for Australia's carbon pricing mechanism.
The Review will include the Authority's recommendations on a national emissions reduction target for 2020 and a proposed pathway to that target. The Authority will also recommend five years of annual emissions caps (or limits) for Australia's carbon pricing mechanism.
Climate change is a long-term problem and policy responses to it require much longer timeframes than policy deliberations in many other areas. The Authority's analysis will consider the longer term and the Authority may make recommendations beyond 2020.
The Chair of the Climate Change Authority, Mr Bernie Fraser, stressed that extensive consultation with stakeholders and other interested parties was an integral part of the Authority's processes. 
The Authority is expected to release its draft report in October this year.
It will provide opportunities for public comment on its draft findings and recommendations before finalising its views.
Mr Fraser said he believed the feedback from submissions received would be invaluable in assisting the Authority to make its recommendations.
The Authority is required under current legislation to submit its final report to the Australian Government by the end of February 2014.
The Climate Change Authority, established on July 1 last year, is charged with providing expert advice on the operation of Australia's carbon price, emissions reduction targets, caps and trajectories, and other Australian Government climate change initiatives.
The Authority is chaired by Mr Fraser and has eight other members, supported by an independent secretariat.
For further information visit: www.climatechangeauthority.gov.au.