HARRISON TO STEP DOWN FROM AUSTRALIAN MADE CAMPAIGN
30-05-2018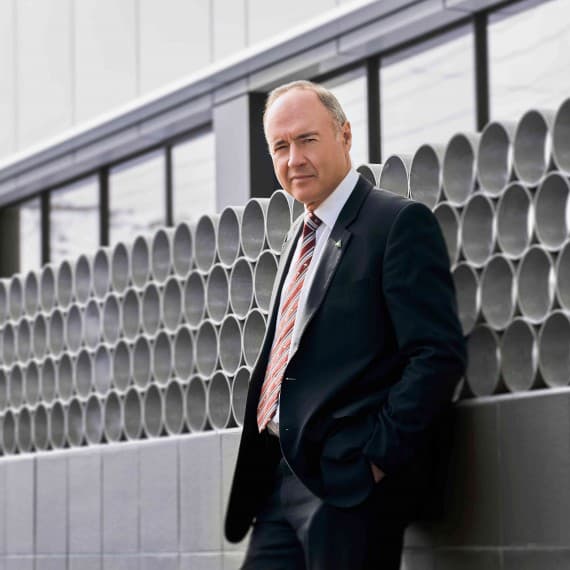 Australian Made Campaign Chief Executive, Ian Harrison, is to step down at the end of July after 14 years in the role promoting and administering the iconic green-and-gold Australian Made, Australian Grown logo.
"After 14 years running this great organisation, it's time to do a little less and give someone else a run", says Harrison.
"Australia's strong nation brand is a great asset for our business community and our economy, but the challenge always is to make that connection. That is exactly what the Aussie Made logo was created to do 32 years ago and, I am pleased to say, is doing so even more powerfully today.
"The logo is a well-known and trusted symbol by consumers the world over who are looking to buy genuine Aussie products.
"It's been an honour to have been able to lead the Australian Made Campaign and I am thankful to the board for giving me that opportunity".
Harrison was responsible for relocating the campaign's headquarters from Canberra to Melbourne, and during his tenure as Chief Executive, the campaign has grown apace, with the number of registered companies rising by 350 per cent to 2700.
The Australian Made, Australian Grown logo can now be found on more than 20,000 products sold in Australia and around the world. And that number is set to increase significantly with the start of the Federal Government's new country of origin labelling scheme for foods sold in Australia on the 1st July.
According to AMCL Chairman Glenn Cooper AM: "Ian has been a driving force behind the logo's positioning as Australia's global product symbol. It is used extensively in export markets, and to support this global presence, it is now a registered trade mark in the USA, China, South Korea and Singapore, with registration in eight other Asian countries already underway.
"Under his leadership the Australian Made, Australian Grown logo has grown significantly in its stature as a much-loved Australian icon, synonymous with the quality and integrity of locally made and locally grown goods worldwide – a truly global product symbol for our growers and manufacturers."