HARE & FORBES GIVES HAULTECH THE MISSING LYNX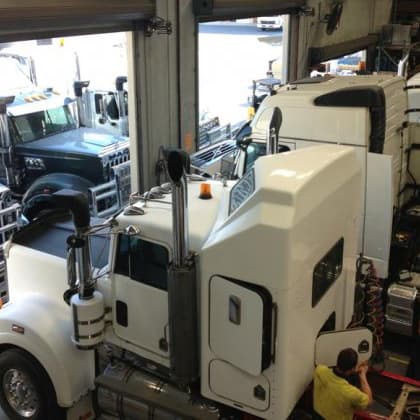 When a factory fire destroyed its Ipswich facility in October of 2015, Haultech took the opportunity to step back and reassess its production needs. Rebuilding the facility was given serious thought.
After extensive deliberation, and at the experienced advice of Hare & Forbes Machineryhouse, the company kitted out its new premises in Wacol with the latest and greatest in Doosan machinery.
Two Doosan mills and two Doosan lathes later, Haultech's production line has never moved smoother.
"That little Lynx lathe is fast, and it can handle 95% of the work we have. It's expanded our capabilities," said Sam Overton, company owner.
"That one Lynx would easily keep up with our full production, when it used to take two lathes."
The machine also does more than the previous lathes.
"Purely because of the features; the one lathe has live tooling, sub spindle, full y-axis movement, it's a really capable machine."
Because of the full feature-set, Haultech no longer has to take the output from the lathes and perform second operations; the Lynx does it all in one go.
"It just spits out finished parts," said Sam.
There was no other manufacturer that offered the same feature set and speed of operation for anything less than twice the price.
Jeff Mathews, Queensland State Manager for Hare & Forbes, said that the Lynx was a popular choice for his clients.
"It's been a very good machine for us in regards to sales. It's very competitive in price for the features it has."
With the extended features of the lathe, and the increased capacity of all their new equipment, Haultech's capabilities have been massively expanded.
Now looking to the future, the company has the ability to produce more, and take on outside work that wasn't possible previously.