HARD WORK AND PERSISTENCE PAYS OFF FOR TREOTHAM BOSS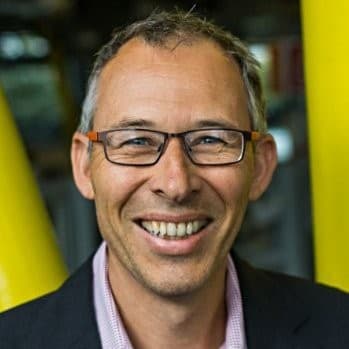 Mikael Paltoft … success story
Life wasn't meant to be easy – just ask Mikael Paltoft, managing director of Treotham Automation, a leader in automation control.
Mikael arrived in Australia from Sweden nearly 35 years ago with little more than an engineering degree and life savings totalling $10,000.
Then in his late 20s, with a wife and three children by his side, he had no work prospects.
A few weeks after settling down in Sydney, Mikael landed a job selling car phone antennas throughout NSW for a friend from Sweden.
"At the same time I set up a small business on the side selling chains and accessories," he recalls.
Mikael contacted leading suppliers in Germany and Switzerland offering to represent them in Australia.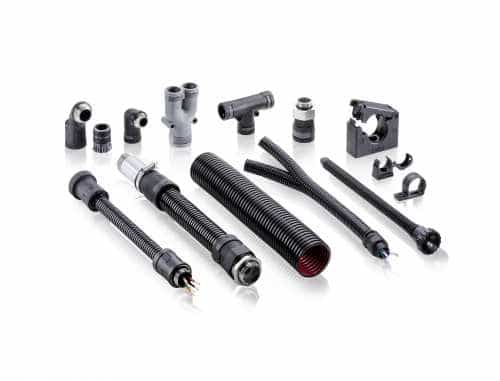 After much persistence, German-based igus, a world leader in energy chains, high flexible cables (chainflex) and polymer bearings, and PMA, a leader in flexible conduit systems agreed to appoint Mikael as an Australian distributor – and in 1993 Treotham was born.
"I still have a close association with both of those companies today," he says with pride.
Mikael named the company after his father's business of the same name in Sweden.
Treotham was an established company in Stockholm selling mechanical relays, supplied mainly from Pilz in Germany. 
"The word 'Tre' means three in Swedish (three partners) and they just added the 'tham,' which really has no meaning," explains Mikael.
"The irony is there were only two founders when they chose the name."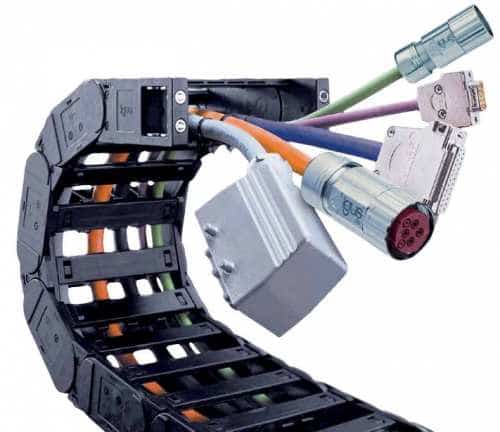 Mikael says he used the same name simply because it would be easy to register and there was no need to redesign a company logo.
For the first two years he operated from a home garage – a one-man band – unable to afford any employees.
He gradually started to expand the product range and was able to move his operation to a small warehouse in Sydney's north.
During that time he landed another key distributorship agreement with Helukabel, a global supplier of high quality cables.
He was also the first in Australia to introduce Pilz safety relays to the marketplace.
"I worked for Pilz in Germany for a short time while I was studying (engineering), so I had a good relationship."
Pilz, now headquartered in Melbourne, has since established a major presence in Australia.
For several months of the year Mikael was on the road knocking on company doors throughout NSW and interstate to promote his unique product portfolio to the marketplace.
"At that time you had to be more face-to-face with clients.
"I carried a pager with me. I didn't have a computer at that time and was using a manual card system."
In 1995 he employed the first full-time staff member, Lars Millfors.
Then as the company grew, he opened the first warehouse outside of NSW in Perth – an ideal location to service the then booming mining sector.
Lars was seconded to run the Perth operation and recently retired after more than 20 years with the company.
"For the first six years cashflow was very tight – it was a real struggle," says Mikael.
But his first big break came in 1996 when his company was chosen to supply all the control cables for the launch of Fairfax Media's multi-million dollar printing complex at Chullora in Sydney's west.
"With that contract we were able to move to bigger premises into a new office warehouse in Brookvale."
And as they say, the rest is history.
Fast forward 20 years and Treotham Automation now employs 26 full-time staff in Sydney, Melbourne, Brisbane, Perth and Auckland.
About eight years ago he changed the company name to Treotham Automation.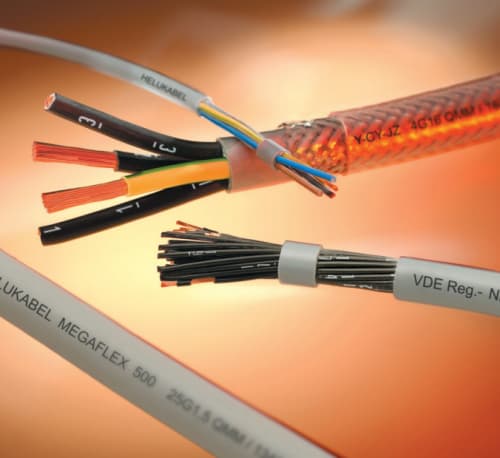 And the company is now a leading supplier of high quality components and products to industrial markets throughout Australia.
The company is the exclusive distributor for 20 major international product lines.
Through a network of warehouses in the major states, Treotham stocks more than 1,000 high quality products.
"We strive to be the market leader in the field," says Mikael.
"Many of the companies we represent are world leaders."
This includes igus, PMA and Wittenstein Alpha (high precision gearboxes and drive solutions).
Other high end offerings include the Helukabel range, Chainflex, Wenglor, Wieland, Elfin, Euchner, Hummel and Hema.
Mikael says one of the main reasons for the company's continued success is diversity.
"We supply a diverse range of products and components to a variety of industry sectors – everything from mining to railways and theatres."
"We are recession proof … we don't rely on any one sector."
"Also, we offer only the highest quality products and we pride ourselves on outstanding customer service."
Treotham's extensive range includes cables and accessories, chains, conduits, safety products, measuring systems, gearboxes, connectors, sensors, bearings and linear units.
Mikael says to survive tough economic times Australian manufacturers now have to work smarter.
"Everything is now more integrated – there is a need to become more automated."
"You must change with the times, he says. Innovation is the key."
With the downturn in the mining sector, Treotham has changed its focus to the food processing, pharmaceutical and medical industries.
"That is where the growth is now."
Mikael says it is no longer sufficient to just sell products – you have to sell a total solution.
Treotham Automation is committed to embracing new technologies and pushing the boundaries of industry best practice.
"We try to assist our clients to find the ideal solution for their requirements.
"We are one of only a few companies in Australia that can offer a total solution."

BREAKOUT QUOTE:
'We strive to be the market
leader in the field'