Materials Handling & Equipment
Hard-to-wet mixing is speedy with Teralba's high-shear mixers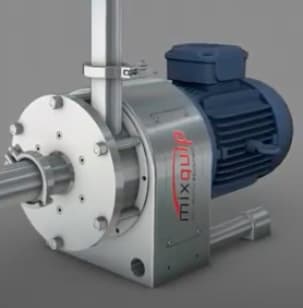 For the ultimate solution to the problem of long mixing times, you can't go past the Mixquip Series 600 emulsifier from Teralba Industries. This high-shear mixer rapidly emulsifies hard-to-wet powders into liquids.
For more than 40 years, Teralba Industries has been providing a comprehensive range of Australian-made fluid process mixing systems and agitator mixers - so they know a thing or two about mixing.
Efficiency, flexibility and sanitary construction are the order of the day in the company's Mixquip Series 600, which is able to perform a wide range of duties across all mixing processes – from mixing, emulsifying and homogenising to disintegrating and dissolving.
For more information or a free process evaluation, call 1300 20 70 20. To learn more about rotor and stator options, visit www.mixquip.com