Hankook opens new distribution centres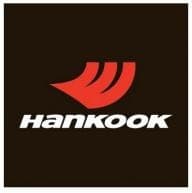 Hankook Tyre Australia will open new distribution centres in Sydney and Melbourne.
Hankook president and chief marketing officer, Hyun Shick Cho, officially opened the NSW distribution centre in the western Sydney suburb of Eastern Creek during a recent visit to Australia.
Mr Cho said the company is investing in further growth in the local market as it seeks to become the number one brand amongst Australia's independent tyre retailers.
"With these new distribution centres Hankook Tire is able to guarantee same-day delivery to tyre shops in the major metropolitan areas of Sydney and Melbourne, which will help our retailers convert enquiry-into-sale more often," said Mr Cho.
The Eastern Creek depot and a new warehouse at Campbellfield in Melbourne will eventually hold in stock a combined total of more than 120,000 tyres.
The Campbellfield warehouse is operated by the Toll Group, and national business manager Rob Simpson says its operation has been refined based on Toll's long experience in the tyre industry.
"We understand that market because we operated in it for many years, and we know that small tyre dealers need the same level of service as the bigger retailers," said Mr Simpson.
The Eastern Creek warehouse is operated by YCH Logistics, the Singapore-based company which now has an Australian network of more than 72,000sqm of automated supply chain facilities and an operating capacity of more than 100,000 pallets across the main hubs in key Australian cities.
Since it opened the new central depot has already enhanced the speed and accuracy of tyre supply to NSW dealers and consumers.