HANDMADE CANBERRA SETS OUT ITS STALL FOR AUSTRALIAN MADE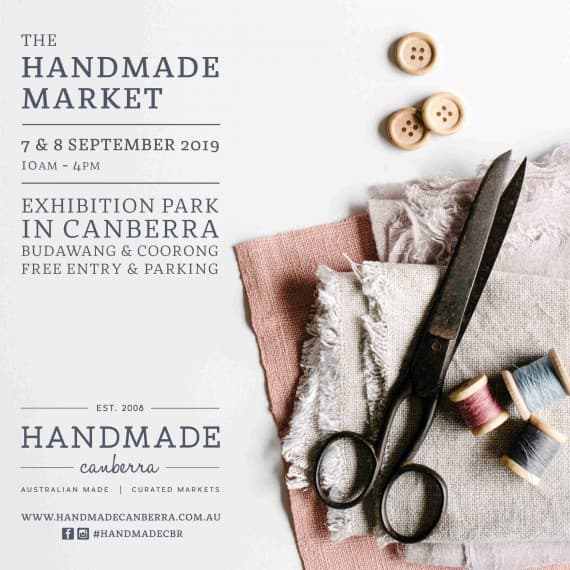 Handmade Canberra has joined the Australian Made Campaign as a Retail Supporter promoting handcrafted Australian-made products.
The ACT organisation hosts one of Australia's largest Australian-made independent markets, and has grown from 35 stalls in 2008 to its current size, regularly attracting more than 270 stallholders from across the country.
"Australian Made is delighted to welcome Handmade Canberra as a Retail Supporter," says Australian Made Chief Executive, Ben Lazzaro. "The demand for authentic Aussie products is growing continuously and it's encouraging to see a major market helping shoppers quickly and easily identify genuine Aussie products; branding stalls and marketing assets with the Australian Made logo."
With an attendance of up to 20,000 per event, many of whom travel to Canberra just for the market, Handmade Canberra provides a platform for shoppers to support Australian makers and small businesses to grow and prosper.
According to Julie Nichols, Managing Director of Handmade Market Canberra: "We are thrilled to be in partnership with a well trusted and widely recognised brand such as Australian Made. We support authentic Australian makers on a national level and being an Australian-made market is what sets us apart from other events."
"Australian Made aligns perfectly with Handmade Canberra's business ethos. We couldn't be happier to become a Retail Supporter and communicate our Australian-made credentials to our customers."
Handmade Canberra is held over a weekend in March, June, September and December each year, from 10am until 4pm both days. Free to enter, visitors are asked to make a gold coin donation to its door charity.
The next market will take place this weekend on 7th and 8th September 2019 at Exhibition Park in Canberra, Mitchell ACT.
Australian Made Campaign
1800 350 520
www.australianmade.com.au