HANDHELD TESTER SORTS OUT WIRELESS NETWORK ISSUES
28-09-2017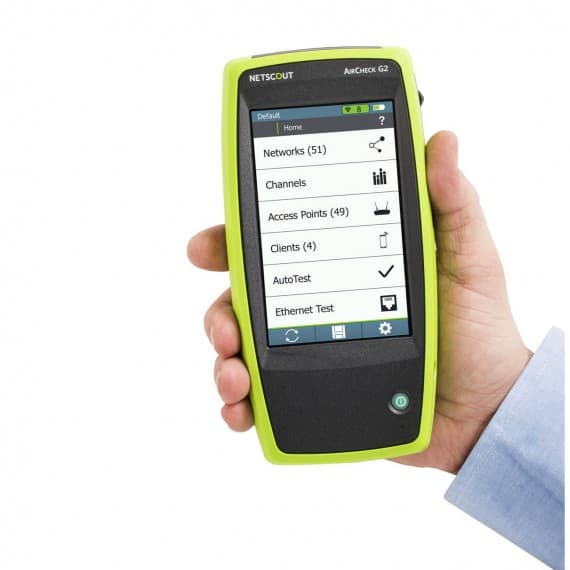 The Netscout AirCheck G2 is a handy maintenance tool for wireless networks, and is available now from RS Components. The handheld tester is designed to help solve maintenance and troubleshooting issues such as interference problems and access-point access and configuration.
The AirCheck G2 supports all the latest Wi-Fi technologies (802.11a/b/g/n/ac), and has multiple modes of operation to help speed routine testing while giving greater feedback for detailed troubleshooting tasks.
A single-button AutoTest function quickly provides a pass/fail indication of the wireless environment and identifies common problems. It also shows test results such as network availability, connectivity, utilisation, security settings, rogue hunting and interference detection.
The tester is an evolution from the original Netscout AirCheck Wi-Fi tester, with additional functions and features such as support for 802.11ac 3-stream radio, a 5in touchscreen display, Ethernet tests for AP backhaul verification, automatic uploads of basic connectivity tests to the Link-Live cloud service, and adjacent channel interference testing in AutoTest.
RS Components
1300 656636
au.rs-online.com