GUIDE TO SAFETY IN FOOD MANUFACTURING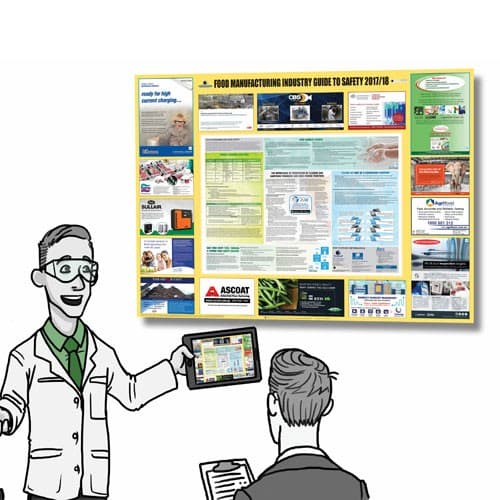 Pro-Visual Publishing has teamed up with Food Standards Australia New Zealand and Australian Food Microbiology tom release the latest edition of the Food Manufacturing Industry Guide to Safety. The informative poster addresses current health and safety topics and features augmented reality capabilities.
Food safety standards place obligations on Australian food businesses to produce food that is safe and suitable to eat. As a result, health and safety knowledge is vital for all workers involved in the industry.
The interactive guide covers numerous topics, including: tips for testing as part of a verification programme; food handler hygiene; receiving food safely; and the use of thermometers with potentially hazardous food.
By displaying the guide in the workplace, workers can refer to the information on the go and ensure that safety is kept top of mind. And the augmented reality transforms the guide into a training resource and a portal for further information relevant to the food manufacturing industry. All resources are accessible via the free Pro-Vis AR app.
Pro-Visual Publishing
02 8272 2611
www.provisual.com.au