Published 07-04-2020
| Article appears in April 2020 Issue
A guide on making hand sanitiser solutions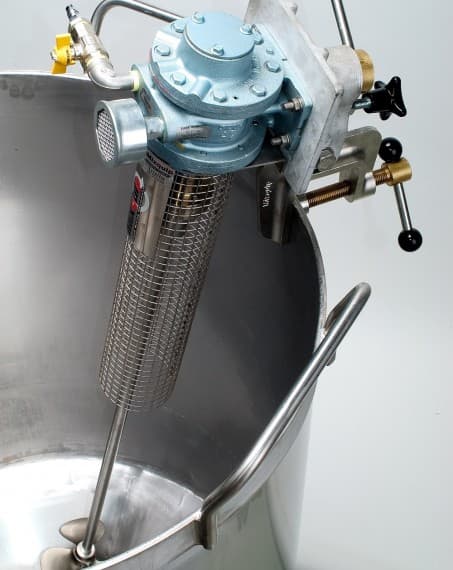 Around this time each year, people start to use more hand sanitiser and anti-bacterial products to help protect against cold and flu. This year the situation is dramatically compounded by the coronavirus, resulting in a shortage of hand sanitising products. Hand sanitisers are a fast and proven way to help kill infectious agents on the hands, particularly valuable when washing is not possible.
What is hand sanitiser?
Commonly available hand sanitisers come in fluid or gel form and are made from ethanol or isopropyl alcohol, combined with moisturisers and often fragrance. The ingredients obviously vary depending on the production technique and producer. The alcohol content can also vary but is usually at least 60%. This alcohol content means most hand sanitisers are flammable and may necessitate that the mixers or agitators, used in blending the ingredients, be flame proof or air driven.
How hand sanitiser is produced
Hand sanitiser is usually mixed in blending tanks using a relatively high-speed agitator. Agitators such as the Mixquip Series 75 Top Entry Agitator, equipped with an EXD motor and Superflo Impellor(s) are used in tanks up to 10,000 litres. As the ingredients in hand sanitiser are miscible and mix easily, smaller tanks or drums can be used, with a Mixquip Air Drive Clamp-On Mixer.
The Mixquip Series 200 IBC is a bridge-mounted agitator specifically designed to mix all types of solutions in TOTEs or IBC pallet tanks. A pneumatic drive facilitates variable speed control, allowing the operator to vary the mixing intensity. This is especially important when making hand sanitiser gels, as the viscosity can change significantly.
It is important to assess all the risks when manufacturing flammable products. Risk assessment must consider safety issues such as electrically grounding plastic vessels where static build up may cause a spark.
Teralba Industries has designed and manufactured Mixquip Agitators in Australia, for over 35 years. The performance and reliability of Mixquip Agitators has been proven by many pharmaceutical, chemical and cosmetic manufacturers throughout Australia - from the likes of multinationals such as Unilever (mixing viscous JIFF) through to very small producers making one or two products.
Teralba Industries' mixing experts can help resolve mixing, blending or emulsifying issues. Contact greg.haak@teralba.com or 1300 20 70 20, or visit the website: www.teralba.com/heat-exchangers/mixers-and-agitators-solutions.