A GUIDE TO ADWORDS: WHAT'S THE BEST WAY TO PLAY WHEN YOU PAY?
15-09-2017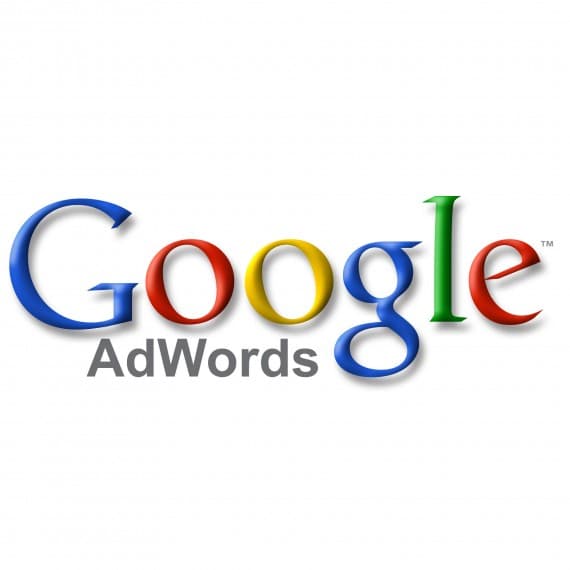 Managed the right way, AdWords is one of the best ways to target and convert customers if you have the budget. Mismanaged, it can cost your business dearly.
To help you navigate the exciting world of AdWords, I'll explore when it's a good idea to use paid advertising online, how to manage your budget and create great campaigns, and the best way to measure your success.
Is AdWords right for your business?
Diving into pay-per-click (PPC) advertising can be risky. While it certainly makes Google plenty of money, it doesn't always work that way for businesses. But the question isn't really about if AdWords is right for your business - it's more about when. So here's a brief breakdown of when you should use AdWords, so that it won't backfire on your business.
1. When you've done in-depth keyword research
There's no point investing in building PPC campaigns if you're targeting keywords that aren't even searched for in Google. You can find this out through the Google AdWords Keyword Suggestion Tool. Building your campaigns around solid keywords is a must – otherwise it can be a costly exercise. A good keyword combination to target needs to be the most relevant to your services and have a large monthly search volume. You need to be strategic and precise with what you use, and always use compelling calls to action (CTAs).
2. When you have clearly defined goals
Don't forget that PPC advertising is a short-term strategy. Campaigns can be set up in hours, and you'll see results quickly. If this suits your business goals, that's great. Just remember that once your potential customers are on your site, you'll need to properly track results with tools such as Google Analytics.
3. When you have a well designed website
PPC advertising is one of the most effective ways to drive high volumes of traffic your way. So it's best to be prepared when this happens. This means the page your ads go to needs to contain the content the lead expected, otherwise they'll move on in seconds. It also needs to be mobile-ready.
A landing page is separate to your website (though on the same domain) and is a solitary web page with strong sales copy and a definitive CTA. Ideally this is where you'll send AdWords traffic, because there is less opportunity for them to get distracted by other elements on your site and more opportunity for you to test, one-by-one, specific changes that increase conversions (such new headlines, different coloured CTA buttons, or a reduced number of form fields for enquirers to fill in).
Budget considerations
For an SME, the world of digital marketing is big, and you're often working with tight budgets. So the question is – can you afford to use Google AdWords? To avoid putting a dent in your budget, here are a few things to consider before answering that question.
Test it out. To begin with, it's as much about market research as it is about profit. Calculate your test budget by multiplying the number of keywords you want to test by the cost per click and by a minimum of 100 clicks.
Focus on ROI. If your return on investment (ROI) is healthy and in line with your PPC goals, then you're doing all the right things and it's money well spent. If you're spending more than you're making back, or you're not seeing the results you want, then it's time to rethink your strategy.
It's not all about CPC. Increasing your earnings per click (EPC) is where the real power lies. It can be easy to just focus on getting your cost per click (CPC) down, but by having the highest EPC in your industry, you can outbid your competitors, get more clicks, more leads, and ultimately more customers. To calculate your EPC, multiply your conversion rate by your customer value.
Creating campaigns
Creating an actual campaign is simpler than you think. Once you've logged into AdWords and clicked on the "Campaigns" section, keep in mind these tips.
Choose your campaign type and name. For now, select "Search Network Only" and then give your campaign a name.
Set your default bid and daily budget. The default bid is the maximum amount you're willing to spend per click, and the daily budget is how much you're willing to spend for that ad group. Start low at the beginning to slowly measure what works and what doesn't.
Create ad groups. An ad group is a name under which certain keywords live. Once you've created an ad group, you need to select keywords in which your ads will show up whenever they're searched. Using the Keyword Planner will help you come up with the best ones to use.
Write the ads. Don't forget that Google sets character limits for ads. The headline is up to 25 characters, the second line is up to 35 characters, the third line is up to 35 characters, and the fourth line is for your display URL.
Measuring success
When it comes to PPC advertising, success isn't always immediate. But keep in mind that Google is cautious with new campaigns – it needs to make sure you're equipped to deal with the amount of clicks you'll get, otherwise they won't make money.
In the first four weeks, look out for two spikes in your performance. Usually, you'll see the first one within three and seven days of your campaign going live, and the second one between 14 and 21 days. If you don't see any significant spikes, it's not always Google's fault – you could be doing a few things wrong. In this case, there are ways of revising and optimising your campaign, and giving it another go.
AdWords tips
If handled incorrectly, an Adwords campaign can cost you. But with some extra care and research, your venture into PPC advertising can be a huge hit. With this in mind, here are a few more handy AdWords tips to remember.
Use keyword groupings. Make sure you segment your ads into groups based around similar types of keywords, instead of lumping all keywords into one ad group. The more you break up your ads, the easier it will be to monitor and optimise your campaigns.
Bid on your own brand. If you don't advertise for your brand, expect other companies to do so. It makes sense to bid the highest on your own brand, as you're the company who will likely convert.
Use negative keywords. Use negative keywords to exclude keywords that aren't the best match for your product. To find out which words to exclude, you'll need to dig into Google Analytics.
Know your competition. Research who your competitors are, what keywords they're using, and what their landing pages look like. Put yourself in your customer's shoes, compare your own strategy, and find ways to make your ads more appealing.
Ready to pay and play?
If done right, PPC advertising works. But it takes research, technical knowhow, experimentation, and constant monitoring and optimising. If you're advanced in your AdWords strategy and you're looking for more info on how to level up, I recommend Perry Marshall's 20/80 strategies.
Jessica Grassick is an SEO and content marketing professional with 5 years of growth marketing experience. Jess has worked in the materials handling industry before moving across to Web Profits, a premier Google Partner agency and recently awarded Rising Agency of the Year in 2017 by Bing. Jess has first-hand knowledge about the unique challenges for industrial and manufacturing businesses in the digital world. Feel free to connect with Jess on LinkedIn.