Guest Editorial, Industry Politics
Published 02-03-2021
| Article appears in February 2021 Issue
Growing manufacturing through action not words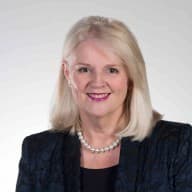 We make great things in Australia and we make them well. 
And as the Prime Minister and I have been saying, we want to continue to make great things here. 
That belief is central to our Modern Manufacturing Strategy, and indeed all of the policy decisions we make to support our manufacturers.
When I've been on factory floors over recent months, our manufacturers have told me how much they appreciate the way our Government is backing them to succeed.
The recent Budget included billions of dollars in support designed to encourage all businesses, but particularly our manufacturers to invest and grow.
Our extension of the instant asset write-off is seeing manufacturers invest in new equipment, upgrade production lines and bring work home to Australia.
They're benefiting from our record investments in skills to ensure we have the workers they need.
We're also working to make energy more affordable and reliable, opening up overseas trade markets and addressing the industrial relations framework.
It is basic economics – and something often lost on our opponents – that no policy will help businesses to succeed if the economic conditions are not right.
But our Strategy also acknowledges that for Aussie manufacturing to grow in the connected world we now live, we need to make science and technology work for industry.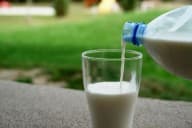 A wonderful example is Sunshine Coast company Naturo, which I was delighted to visit last month.
This Queensland business is pushing the envelope of the possible and embracing science to create a world-first right here at home. 
Naturo has developed technology that can extend the expiry of fresh milk to more than 60 days, while making the product nutritionally superior.
The company is using $1 million in matched funding from our Government to build a pilot manufacturing plant in Coolum, before expanding into Tasmania.
The amazing thing about Naturo, is not only are they creating more jobs in their business, they're opening up exciting export opportunities along the supply chain for our dairy industry to take on the world.
Naturo is also helping redefine to everyday Australians what manufacturing is – it's innovative, it's highly-skilled and it's underpinned by research and technology.
Embracing technology is also central to the second round of the Manufacturing Modernisation Fund.
There's been a tremendous response with over 500 applications currently being assessed.
Successful applicants will receive between $100,000 and $1 million to improve their processes, grow their businesses and create jobs.
It's just another example of the Morrison Government backing our manufacturers with practical support, rather than rhetoric.
Because it's action not words that will see us keep making things well – and by making things well we build a stronger Australia.