GROUP BIDS TO REVOLUTIONISE BUILDING DESIGN AND MANUFACTURE
25-07-2019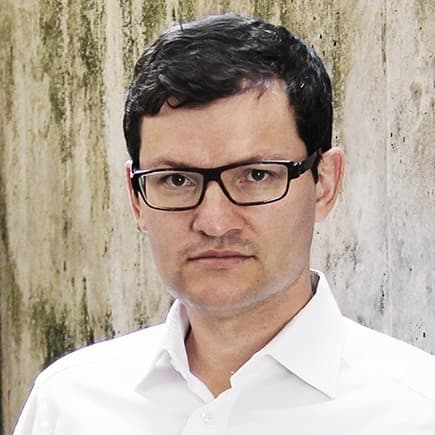 Professor Mathew Aitchison, Monash University: "buildings that are more efficient, cheaper and sustainable"
A bid for $28 million in funding via the Australian Government's Cooperative Research Centre (CRC) Programme has the potential to boost the economy through job creation and position Australia as a leader in advanced manufacturing of buildings. The bid is led by Monash University, Lendlease, The University of Melbourne and Donovan Group on behalf of 24 other commercial, industrial, academic and government partners.
If successful, the Building 4.0 CRC research initiative will use digital solutions to transform Australia's building industry to a future in which buildings are built faster, cheaper and smarter and the customer is at the centre of each building experience.
"R&D carried out in the CRC will demonstrate that the building industry can come together to solve the big challenges of our times, delivering buildings that are more efficient, cheaper and sustainable, without sacrificing quality," says Professor Mathew Aitchison, director of Monash University's Future Building Initiative and interim CEO of the Building 4.0 CRC.
"With our involvement in the CRC, we want to transform the way the industry collaborates, which we think is the key to unlocking major improvements in the sector."
The Building 4.0 CRC will bring together expertise in the fields of architecture, design, planning, construction, engineering, business, information technology and law to develop industry-wide practices and protocols to transform the entire sector.
It will also leverage the latest technologies, data science and artificial intelligence to enable the application of robotics to optimise all phases of building delivery, including development, design, production, assembly, operation, maintenance and end-of-life.
Some of the planned outcomes are a 37.5 per cent reduction in project costs through digital technology and off-site manufacturing, a 40 per cent reduction in project delays, a 50 per cent reduction in CO2 emissions for more sustainable buildings and an 80 per cent reduction in construction waste.
The results of the CRC bid will be announced in December.