GRIFCO CELEBRATES A CENTURY OF EXCELLENCE
28-11-2014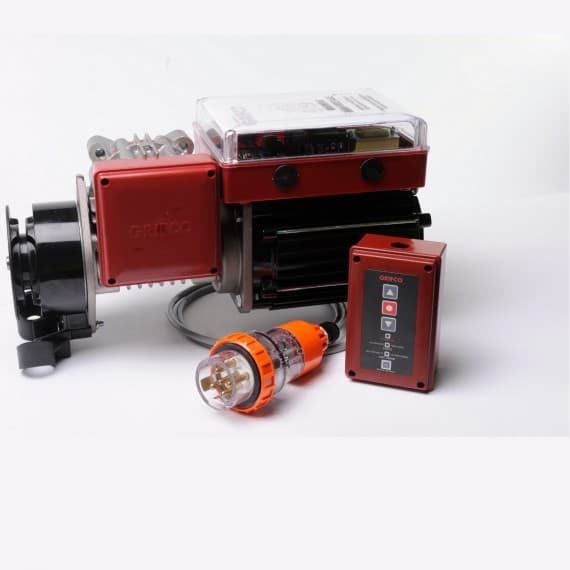 With manufacturing in Australia having steadily declined over the past 50 years and many businesses taking production off shore, achieving 100 years of manufacturing within Australia is something rarely seen.
Grifco, a leading manufacturer of commercial door openers, has withstood the test of time. 
Celebrating 100 years of innovation, performance and manufacturing in Australia, Grifco is continues to grow from strength to strength.
For over a century, Grifco has been providing reliable and high-quality products that perform a range of important tasks throughout the country, including the raising of the flag each day on Sydney's ANZAC Bridge and the 120 emergency fire door openers installed throughout the Olympic Stadium during the Sydney 2000 Olympics.
Despite the tough economic conditions for the Australian manufacturing sector that have been experienced over the past 50 years, Grifco has continued to flourish. 
Grifco is now at the forefront of innovation for commercial door openers and specialised winches – important to our farming, greenhouse and poultry industries.
Grifco emerged from humble beginnings as a family-owned business started by electrical and mechanical engineer, Charles Henry Griffith in 1914. 
Its first contracts involved converting Sydney's gas lights to electric bulbs. Whilst electrical contracting work continued up until the early 1950s, Grifco also carried out commercial and domestic motor rewinds and general electrical service work that required engineering.
Charles Griffith retired during the 1950s and left Grifco to his son Leonard Griffith, as well as Reginald Turner and Morton Onslow Nicholson. Due to health concerns, Leonard and Reginald both sold out to Morton and in 1956 the company was incorporated as Charles H. Griffith & Co Pty Ltd.
It was then in the late 1950s that the first roller shutter opener was developed by Grifco – a unit weighing a whopping 40kg.
Morton then began production of commercial can openers and screw-top tighteners for jars and bottles, before moving into the production of sirens for the armed services, fire brigade, ambulance and police.
In the early 1960s after Morton suffered a stroke, his son Errol Onslow Nicholson took over the company and was eventually joined by his two sons, Brad and Scott, in the 1980s, followed by his daughter Kylie and other son, Sean, in the early 1990s.
The family run team continued with the innovation and diversification of Grifco and it was in 1986 that a lightweight and compact commercial door opener, known as the MD58, was developed.
Grifco was now on the fast-track to becoming the Australian market leader in commercial door automation and in the late 90s, the company began utilising an employment program that gave opportunities to those with disabilities.
This initiative would see the company recognised for three consecutive years as NSW  Employer of the Year.
In 2003, development of the next generation commercial door opener commenced. This was to be one of the first electronic limit based commercial door openers in the world, and was targeted for entry into overseas markets, particularly North America.
The new range was launched in 2005 and has evolved into the eDrive + 2.0 that dominates the Australian market today.
In 2006, in a major industry move, Grifco was acquired by The Chamberlain Group – the world's largest manufacturer of residential garage door openers, commercial door openers, residential and commercial gate openers and related access control products.
Grifco currently has 57 employees including former owner, Scott Nicholson, who has now been with the company for 25 years.
"Charles 'Charlie' Griffith, would be very pleased to know that his name lives on within the enduring brand that is Grifco, said Mr Nicholson. "The brand has come a long way over the years and is in good hands."
Grifco
Ph: 1800 474 326