GRID STABILISATION FOR A TOWN
24-05-2018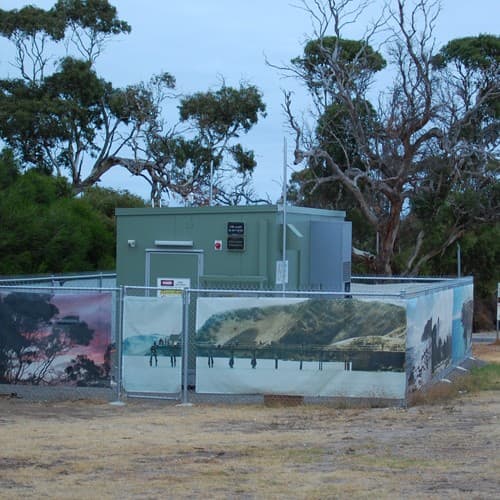 A new reactive battery system has been switched on, stabilising the power grid of a coastal town with wildly variable energy demands.
The autonomous system is located in the fishing village of Cape Jervis, and is part of a $3.65 million power stabilisation trial that could lead to town batteries being installed in other remote communities.
Cape Jervis is a small town with a population of about 300 people at the tip of the Fleurieu Peninsula about 100km south of the South Australian capital Adelaide.
However, the town's population grows dramatically during the summer holiday season.
Cape Jervis also has a high proportion of rooftop PV solar, which adds volatility to the grid because of large variances in weather conditions and electricity supply and demand throughout the year.
The new stabilisation system aims to fix these issues, and is built around a 270kWh lithium-ion grid-connected battery that receives control signals from the nearby high-voltage electricity line.
The Internet of Things-capable control system reduces peak load of the local substation, stabilises the electricity network in the area, and supports a number of nearby customers in the event of a power interruption.
Connected parallel to the grid, the battery is charged by excess power generated by the town's rooftop PV systems or the grid, depending on availability. The stored electricity is then released at times of peak demand or when grid power is not available, such as during a blackout.
Associate Professor Nesimi Ertugrul, from the University of Adelaide's School of Electrical and Electronic Engineering, said the volatility created by too much solar energy being pushed to the grid in times of low demand or during times of high peak demand and low solar generation destabilised the system, particularly in remote sections of the grid.
"This technology is novel because the mobile battery energy storage system's operations are now completely autonomous," Prof Ertugrul said.
"We can monitor the system and intervene if necessary, but the system can operate safely in all kinds of situations without the need for any operator instructions."
The project is a collaboration between the University of Adelaide, SA Power Networks and system supplier PowerTec. It is supported by the Australian Renewable Energy Agency (ARENA) on behalf of the Australian Government with $1.44 million in grant funding.