GREAT DEALS FROM BLACKWOODS AND TRADE TEAM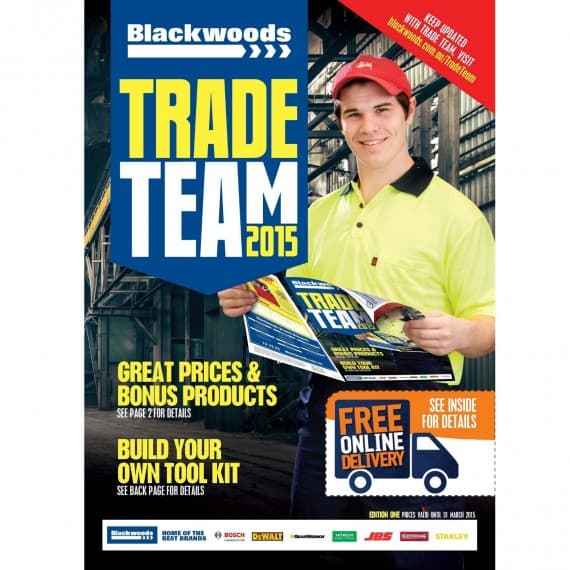 Blackwoods has just released the latest edition of the popular Trade Team brochure, which includes a range of tool kits, storage, hand tools and power tools to help you get the job done.
Along with a great selection of top brands, there are FREE bonus products with selected Hitachi and JBS purchases. Plus, there is an extra special Sidchrome bonus just for apprentices and trainees.
Many apprentices are eligible for the new Trade Support Loan government funding, which is designed to assist those starting out in their careers – with a loan that can total up to $20,000 over the four year training period.
Visit australianapprenticeships.gov.au to see if you qualify.
Apprentices can choose to invest their Trade Support Loan on the latest tools from Blackwoods thanks to the great discounts and countless bonuses in the Trade Team brochure.
Make your dollar go further and take advantage of the outstanding deals on offer with Trade Team.
If you are or know an apprentice or trainee who could benefit from the Trade Team offer, then visit blackwoods.com.au/tradeteam to view the full range and to request your copy of Trade Team.

See more here: http://www.blackwoods.com.au/tradeteam?utm_source=Industry_Update&utm_medium=enewsletter&utm_campaign=trade_team