GRAPHICS AND INFOGRAPHICS MAKE TENDERS MORE COMPELLING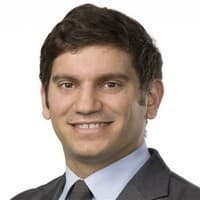 Just as the manufacturing industry has evolved with the IoT and technological advancement, so have client expectations around manufacturing bids and tenders.
Today, it's not enough to provide a compliant, technically sounds submission. Tailored infographics and a well presented document are now the norm and integral to submitting a compelling bid. With this in mind, Jason Cooney of The Tender Team explains how to achieve graphics and infographics best practice.
Infographics that convey solutions
Save your infographics up for conveying solutions to complex problems. You don't need an infographic to communicate your company history. However, where you have identified key client pain points, and propose a complex solution, an infographic is a great tool to communicate the solution.
There are many free effective infographic tools online, and designing something compelling in PowerPoint is generally quite efficient.
Where you have quality control processes in place throughout the manufacturing or production process, these can be summarised well in an infographic.
Infographics do contain content, it's just organised differently. So make sure when you print your bid, you are able to read the content. Ensure the font sizes are correct and don't be afraid to have a graphic spread across a full page.
Cover pages and graphics
Although seemingly simple, professionally designed cover pages are great for giving structure to your proposal. When selecting graphics and images in your tender or bid, there is a growing trend away from graphics and towards the inclusion of real life images.
Make sure when inserting real-life images of equipment, facilities or personnel, these are captioned in detail. For example, including an image of a manufacturing or production facility in an overseas country with your team can be compelling.
A good caption will enhance this and explain key differentiators identified in the image, such as quality control or long-serving key personnel.
Percpetion becoming reality
With skilled procurement teams in place that know what they want, you would hope that perception isn't reality in manufacturing and production tenders. In most cases, it isn't.
However, with procurement panels making big contract decisions often made up of people who are not experts in the subject matter, presenting a professional, graphically consistent and compelling bid may well make a different in winning or retaining that must-win contract.
Tender Team
0410 448 770
www.thetenderteam.com.au