GRAPHENE COULD BOOST CAR EFFICIENCY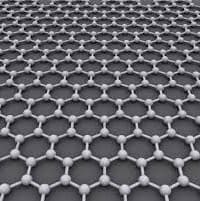 Yes, it's another 'graphene could do <x>' article.
Graphene has been explored and researched fairly extensively, but bringing the material to a business setting has proved challenging. Now, a new organisation could overcome these challenges, and pave the way for commercial applications. 
Graphene is an atomically thin layer of the mineral graphite that is stronger and lighter than any metal or carbon-based material.
Jarrahi Cinker is the executive director of the National Graphene Association (NGA)— officially established on 18th April 2017—an organisation working to connect those in academic and research arms with entrepreneurs, investors and commercial entities looking to produce graphene-based products.
 "We are trying to take it out of the lab and let's take all of that information and let's try to put it into the commercial product," said Jarrahi Cinker, in an exclusive interview with R&D Magazine.
"We didn't want to be an academic or research organization because they do exist. Our focus is entrepreneurs, companies, anybody in the commercial space that wants to do something tangible with graphene."
Jarrahi Cinker said that the NGA's main goal is to facilitate possible commercial entities with research and development groups, as well as groups that can assist with patent work.
Efforts from the NGA to aid commercialisation could assist with applications like car manufacturing. 
An experiment conducted at the University of Alabama (UA) has found that graphene is a viable material for automotive construction. 
A student team at UA taking part in a national competition called EcoCar3, developed a fully functional hybrid car which does not sacrifice performance. As part of this project, the team successfully fabricated a lighter bonnet created from graphene into a Chevy Camaro, proving the cutting-edge material can work on a consumer car.
The graphene was created by a venture called Graphenics, founded by Dr Rachel Frazier, who served as the assistant director of the Alabama Innovation and Mentoring of Entrepreneurs Center at UA.
"The business model of Graphenics is that we incorporate graphene into existing products. We're basically an advanced materials company focused on developing and testing the product for clients," explained Frazier to R&D Magazine in an exclusive interview.
Frazier's team found a way to manufacture a unique form of graphene.
"We have a unique way to take graphite and exfoliate it into high quality sheets of graphene through a novel chemical process. This technique is so unique because it does not oxidise graphene and reduces electrostatic interactions with the graphene so the carbon sheets do not get altered," said Frazier.
Essentially, this technique produces graphene sheets with no impurities and can maintain their shape as they exfoliate.
The addition of the graphene bonnet still met federal auto safety standards, as it fit flush with the rest of the car and was able to keep its hinges intact without shattering or penetrating the windscreen during a crash.
With efforts from researchers assisted by the NGA, the future might see more graphene in it than we expected.