Grants give industry a needed boost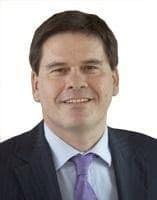 Innes Willox … boost for manufacturers
The Australian Industry Group has welcomed Government moves to assist manufacturers who invest in energy efficient technology.
AiGroup Chief Executive Innes Willox said Clean Technology Program grants would help manufacturers cut their exposure to the carbon price.
"The grants available to manufacturers under the Clean Technology Investment Program and the Food and Foundries Program are crucial sources of capital investment assistance," Mr Willox said.
This would be of great assistance to businesses affected by the global economic downturn, rising energy prices and a carbon price well above the UN and European benchmarks.
 "Those grants are available for projects that would cut the carbon intensity of a manufacturer," said Mr Willox.
The grants require co-investment by the business of between 50 per cent and 75 per cent of total project costs – a ratio of private investment to public investment from 1:1 to 3:1.
The Federal Government recently announced that a wider range of businesses can now access the more favourable ratio of grant. 
Previously, this was only available to smaller businesses seeking smaller grants. 
"Now a manufacturer will be able to seek matched 1:1 funding even for very large projects, if the facility in question has direct emissions between 25,000 and 100,000 tonnes per annum of carbon dioxide equivalent, said Mr Willox.
"This change puts businesses that are paying the carbon tax directly in a better position to make improvements that would see them pay less."
"The more favourable ratio of carbon grant now available to more businesses can help make the difference between a good idea that sits in the bottom drawer, and a capital upgrade that sets a manufacturer up for long-term viability.
 "Ai Group will continue to monitor the Clean Technology Program to ensure that the grants flow smoothly and effectively.  We also continue to encourage businesses to make the most of these grants, which for the majority of manufacturers are the only substantive assistance available to weather the introduction of a carbon price," Mr Willox said.