GOVERNMENTS SHOULD KEEP OPEN MIND ON GST CHANGES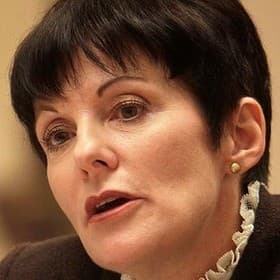 State and federal governments must keep an open mind on GST changes if they want to cut other taxes that do more harm to the economy, says the Australian Chamber of Commerce and Industry. 
ACCI CEO Kate Carnell said Federal Treasurer Joe Hockey is right to keep changes to the GST on the tax reform agenda.
Revenue raised could be used to offset other taxes, including income tax and stamp duty.
"It can help to break the tax reform stalemate, Ms Carnell said.
"Comprehensive reform could create tens of thousands in jobs and lead to tens of billions of dollars in additional economic activity, she said.
"We know that the ageing population and falling commodity prices mean the growth in Australian living standards could halve over the next decade without major reform to improve productivity.
"Expanding the GST can help low-income households if it is used to fund increased targeted welfare measures and curb bracket creep."
Ms Carnell said without personal income tax reform, the average worker's take-home pay will drop by almost 5 per cent over a decade due to bracket creep.
"Tax-raising powers are concentrated at the Commonwealth level, meaning the states will have to work more cooperatively with the Federal Government to meet future funding requirements," Ms Carnell said. "Cutting stamp duty, and potentially replacing it with more efficient land tax, can be part of the broader tax reform effort.
"We must avoid a head-in-the-sand approach to GST, otherwise we will face reform inaction and sliding competitiveness."
John Osborn, ACCI's Director of Economics and Industry Policy, said: "It is important that we not simply expand GST to grab more tax revenue. We must only consider widening the base or raising the rate to fund the elimination of more damaging taxes while not increasing the total burden of state and federal taxes."
Mr Osborn said the Treasurer's call for states to match their spending requirements and taxation capacities must be balanced by rigorous reform of government services and reductions in wasteful spending.
"The private sector discipline of tightly matching spending to tangible outcomes is much needed in the public sector, particularly in health and education services.
"Fixing the federation means removing the wasteful overlap of federal and state governments and reforming individual sectors with greater competition and better value for money. This is the only way to sustainably reduce costs and end the blame-shifting."