Published 07-07-2020
| Article appears in June 2020 Issue
GOVERNMENT SUPPORT CRUCIAL FOR INDUSTRY GROWTH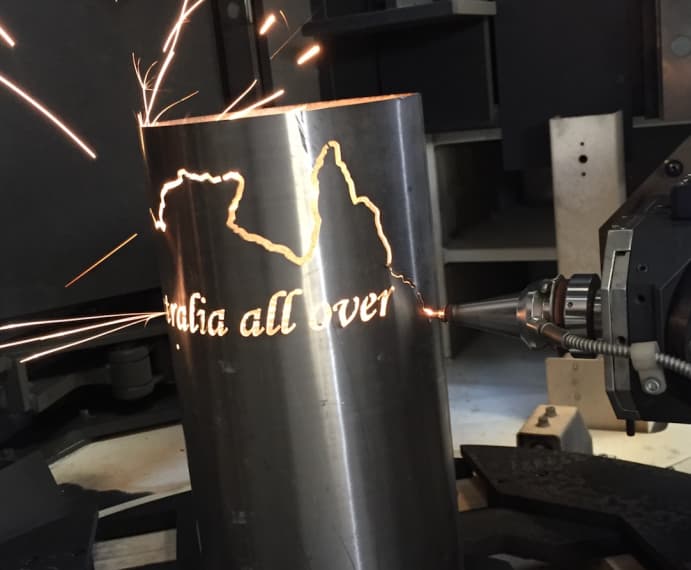 A western Sydney engineer says the Federal Government's backing is crucial for manufacturing to emerge from the COVID-19 pandemic at full strength.
Ox Engineering Managing Director Terry Tisdale, a 33-year industry veteran, says manufacturing should look at Med-Con, the Shepparton business that has partnered with government to manufacture and supply surgical masks, as an example of how government and business can successfully team up.
"Shepparton is a fantastic example of what we can do with government support," he says.
The $1.44 million grant Med-Con received from the Federal Government allowed the manufacturer to purchase more machinery and scale up its operations.
Med-Con went from running one manufacturing shift a day, four days a week to three shifts a day, seven days a week to keep up with demand for surgical masks. The company now manufactures 1.8 million masks per week.
"Now we just need to repeat that success about 3,000 times," Tisdale says.
"Imagine the number of jobs we'd create."
In Tisdale's estimation, Australian manufacturing was in a bad place prior to the pandemic: "We have gone from 30 per cent of the GDP to just six per cent."
Ox Engineering got its start in 1987 as a component manufacturer working for clients like Westinghouse, Victa, Sunbeam and Hoover.
"We worked 24 hours a day, seven days a week, just like Med-Con does now," Tisdale says.
Most have since sent their manufacturing operations offshore.
"They suffered the same fate as us all and I have seen way too many businesses close," he says.
"Our company never made finished products, only engineering the componentry. But once things started moving offshore, business slowed down. Much of the chain of supply has been disconnected, so 80 per cent of what we buy here now is made in China."
Tisdale says part of the problem is that Australian manufacturing became somewhat of an island, expected to keep itself going against cheap imports and free trade.
"I invested in a laser cutting machine in 1987, and to do that I had to get a $270,000 loan from the bank," he says.
"Back then, you could buy a decent family home for $130,000, and we had our own government-run banks."
Recently, Tisdale says, he took all the risk of another investment, and when the large imported machine arrived broken beyond use, he lost $2 million.
"There are no guarantees in manufacturing," he says.
"The banks see us as high risk, whereas in China the government partners with industry.
"Here, there has been no one to share the risk, and that's why what's happened in Shepparton is so important."
Ox Engineering has persisted, even through what Tisdale names as the key cause of the decline of Australian manufacturing.
"It has to be said that the Australian manufacturing industry was brought to its knees by cheap imports," Tisdale says.
"We have been targeted and high-volume production has all but gone offshore."
The COVID-19 pandemic brought about the collapse of many overseas supply chains, and exposed this vulnerability and weakness in the Australian manufacturing industry for all to see.
Now that calls are becoming ever louder for a return to local manufacturing, Tisdale, who recently shared his outlook for Australia's manufacturing industry with Ian "Macca" McNamara on Australia All Over, says there's work to be done.
"The banks still believe we're high risk, so it's hard for manufacturers to get loans," he says.
"That's why government backing is crucial."
Tisdale is quick to add that imports aren't entirely anathema.
"We must keep importing, but we need to consider especially recycling tariffs," he says.
Tisdale also insists all these imports should be 100% recyclable here in Australia.
"That way we can claim the raw materials," he says.
"Way too much of our imported goods end up on the rubbish tip. China has strict requirements on imports and flex their might to get it."
While Tisdale believes the manufacturing situation in Australia can't get much worse ("The true extent of the recession won't reveal itself until later in the year"), he says the passion and energy Australian manufacturers have for their industry has never died.
"Australian manufacturers are passionate about what we do," Tisdale says.
"Otherwise, we wouldn't be here."