GOVERNMENT SUPPORT TO BOOST MANUFACTURERS AND EXPORTERS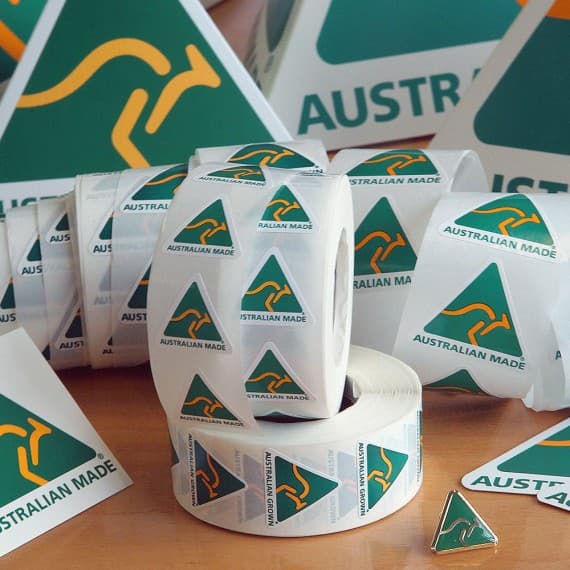 The Australian Made Campaign has been quick to applaud the Federal Government's plan to increase support for Australian manufacturers at home and abroad. As part of the initiative, the campaign is set to receive up to $5 million to promote the famous Australian Made, Australian Grown (AMAG) logo in key export markets, as well as registering trade marks in the UK, the EU and Canada.
"It's really encouraging to see this level of commitment to Australian manufacturers," says Australian Made Chief Executive, Ben Lazzaro.
"It's important that we foster a manufacturing environment that encourages and assists manufacturers to innovate and build on their success, as well as providing pathways to new markets. The end result being a healthy manufacturing sector, job creation and better access to markets."
The iconic green and gold kangaroo logo will play a key role in the Government's effort to support local manufacturers in Australia and those taking their goods abroad.
"The AMAG logo has a proven 33-year track record in making the 'Australian connection' here and overseas, so it makes real sense to enhance its effectiveness as export markets continue to open up for Aussie manufacturers," adds Lazzaro.
"While much work has been done in extending the reach of the AMAG logo domestically and into Asia, with the Government's support, AMCL will be able to further strengthen Australia's reputation for high-quality, clean, green products further afield."
The AMAG logo has already been registered as a trademark in the USA, China, South Korea, Singapore and India. And legal proceedings are under way to register it in seven further Asian countries: Hong Kong, Indonesia, Japan, Malaysia, Taiwan, Thailand and Vietnam.
Australian Made Campaign
1800 350 520
www.australianmade.com.au