Government slashes apprentice program
16-05-2014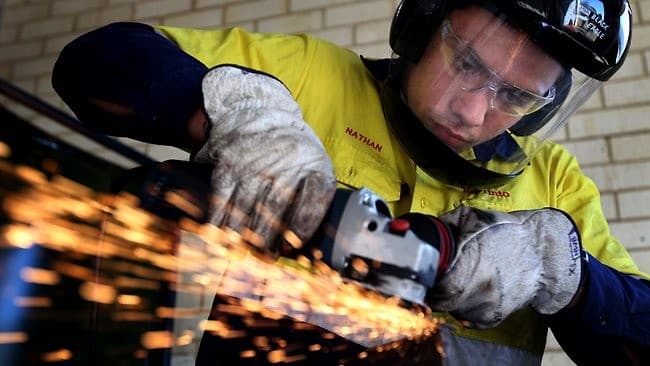 As part of its budget cuts the federal government has taken a knife to the Australian Apprenticeships Incentives Program, known as Tools for your Trade.
From July 1, spending will be reduced by $914.6 million on the program over four years.
The move is expected to save more than $475 million in savings to the budget bottom line.
In its place, the government will introduce a new program to support apprentices, based on a higher education loan-style model.
The new program will cost $439 million over four years, with funds to come from the Department of Industry and the Australian Tax Office.
The Tools for your Trade program gave cash to apprentices to buy equipment needed for their work, however under the new Trade Support Loans Program they will receive a loan of up to $20,000 over a four-year apprenticeship.
The loans will be provided at concessional interest rates and will be staggered across the four-year period, with up to $8000 available in the first year of an apprenticeship, $6000 in the second, $4000 in the third and $2000 in the fourth.
The loans will not be tied to particular spending requirements and recipients will be required to pay back the loan when their income exceeds the minimum repayment threshold of $53,345. Those who complete their training will receive a 20 percent discount.
In a statement accompanying the budget papers, Industry Minister Ian Macfarlane said the loans scheme will "encourage more young people to take up a trade and complete their qualification."
"All too often, young apprentices do not complete their training because they cannot afford the costs associated with undertaking an apprenticeship," Mr Macfarlane said.
"These loans will ease the financial burden."
The scheme will be targeted at occupations on the National Skills Needs List, including plumbers, diesel mechanics, electricians and fitters.
It has been designed so "maximum support is provided in the initial years when most needed."
The government has also announced the establishment of an Industry Skills Fund ($476m over four years).
Innes Willox, the Chief Executive of the Australian Industry Group, said the new fund would "help to de-clutter skills initiatives."
However, Mr Willox said the AiGroup is concerned with the cessation of the longstanding Workplace English Language and Literacy (WELL) program. 
"Currently, over four million working Australians do not have adequate literacy and numeracy skills for the modern economy, he said. "We must ensure that developing these vital skills does not lose priority. In the roll-up of other programs into this one streamlined and potentially more efficient fund, it is important that priorities are not diluted."
Mr Willox said the Trade Support Loans Scheme is a positive step, enabling apprentices to access financial support over the course of their apprenticeship. 
"We particularly commend the completion incentive built into the loan structure, he said. "The cessation of the Tools for Your Trade Allowance may detract from this initiative."