Government should rein in Aussie dollar, says Orica chief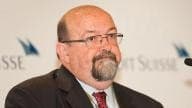 Orica chief executive Ian Smith says the government should do more to rein in the strong Australian dollar, which has remained above for a record nine-month period.
Speaking at the Melbourne Mining Club last week, Mr Smith said mining and manufacturing companies would be forced to contemplate the cost of operating in Australia if the dollar stays at parity for the next five to 10 years.
''It is very hard,'' said Mr Smith. ''I think the chances of that are relatively low, but you shouldn't have policy that extends the length of time, so the Aussie is artificially higher than it should be.
''We haven't got any actual policies in place that reduces the Aussie dollar.''
According to a report in the Melbourne Age, Orica, the world's biggest explosives manufacturer, has been trying to turn around its struggling mining services unit Minova after it was forced to write off $247 million against the business last year. It has blamed low demand and competitive pricing in the US for the write-off.
Over the past 18 months, the company has also been hit with gas leaks and a series of production problems at its Kooragang Island plant in Newcastle, which forced the plant to be shut down several times.
But Mr Smith, who took over as chief executive last year following a five-year stint at the helm of Newcrest Mining, said the company's long-term outlook remained positive.
''At the moment we might be going through some hiccups, and gas may be thrust into the equation,'' he said. ''But the general trend point is there.''
He called on the government to open up more gas reserves ''to create the most competitive and open market we can.''
Meanwhile, Treasure Wayne Swan recently told a Bloomberg economic summit that the Australian dollar was ''defying gravity.''
''What we are actually witnessing in our economy at the moment … is the dollar defying gravity and essentially not moving as the terms of trade come down,'' he said. ''That has put enormous pressure not just on profits of mining companies, not just on profits of exporters, but across the whole economy, so all of our profits-based taxes have been down substantially.''
The Treasurer said the budget would adjust the medium-term fiscal strategy to address growth and jobs.