Government orders car industry study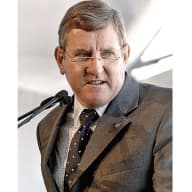 The new Coalition government will ask the Productivity Commission to provide a draft report on the car industry before the end of the year.
According to The Australian, Industry Minister Ian Macfarlane is keen to formulate a plan to prop-up General Motors Holden's local operations.
Holden had threatened to close its local production unless the federal and South Australian governments can come forward with a new plan involving financial assistance.
Mr Macfarlane says the federal government will do all it can to support Holden, while adding that he doesn't have a "pocket full of money".
South Australian Premier Jay Weatherill has written to Prime Minister Tony Abbott pleading for him to commit to a $275 million co-investment package for the carmaker.
If Holden doesn't have an answer by Christmas, it will cease manufacturing cars in Australia, he has warned.
The $275 million package was negotiated with the former Gillard government to ensure Holden continues local manufacturing until 2022.
But with the coalition pledging to cut $500 million annually from car industry funding to 2015, the carmaker is concerned about the future of federal subsidies.
Mr Macfarlane told the ABC "we're going to do all we can" for Holden.
He is expected to visit its plant in Adelaide early next month and will also meet with SA Government officials and unions to discuss a plan.
Mr Macfarlane says he believes in the 1700 factory jobs at Holden and the 16,000 at parts suppliers in SA plus another 28,000 in Victoria.