GOVERNMENT INVESTS IN THE FUTURE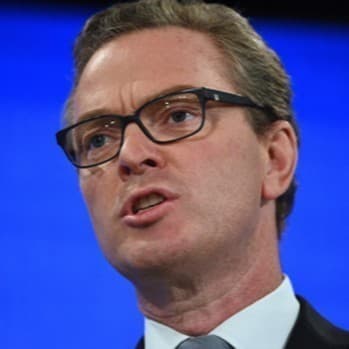 A $930,000 federal government funding package has been established to get more people of all ages involved in science and research.
Minister for Industry, Innovation and Science Christopher Pyne announced the new package during a visit to the Innovation Factory – Invent and Play travelling exhibition at the University of South Australia 
Mr Pyne called for project submissions under the 2016 ABC Citizen Science Project to be run as part of National Science Week as an Australia-wide science experiment.
The funding would build on the contribution that citizen science activities can make to getting people of all ages and backgrounds more involved in science, Mr Pyne said.
"The 2016 Citizen Science project will enable any Australian with a computer and internet connection to help scientists and researchers with interesting small tasks like processing hundreds of thousands of photos or observations, or completing surveys, that would otherwise take a research assistant many months or even years."
Project ideas should involve a simple process task that can be done by anyone who is 15 years and over with access to a computer and internet. These tasks or data should feed into a genuine scientific research project with clear aims and outcomes.
Last year's Citizen Science project, Galaxy Explorer, saw 18,000 Australians assist with the classification of 995,000 images of galaxies for the International Centre for Radio Astronomy Research in Western Australia.
The $930,000 Citizen Science package comprises the online Citizen Science project, and two Australian Museum initiatives – the Eureka Prize for Innovation in Citizen Science, and the new Australian Citizen Science Association.
"Funding to the Australian Museum will also acknowledge and grow the work that is already being done within our country to encourage more people to see and engage with the science around them," Mr Pyne said.
During his visit, Mr Pyne presented Playford International College student Kit Saisaard with a Raytheon Scholarship recognising his high achievement and motivation in STEM studies at the college in Elizabeth.
The Innovation Factory exhibition, developed by Questacon – The National Science and Technology Centre, with support from its major partner, Raytheon – enabled students to bring their ideas to life through the use of basic machinery.
"This is the first interactive science exhibition the University has hosted at our City West campus but when our new Science, Creativity and Education (SciCEd) gallery is completed, we will be hosting regular exhibitions that foster public engagement with science and innovation," Professor David Lloyd, Vice Chancellor and President of UniSA said.
The exhibition has been a hit with visitors to UniSA since it opened in mid-December 2015, with almost 4,000 people filing through the doors.