Government, industry partner to accelerate hand sanitiser production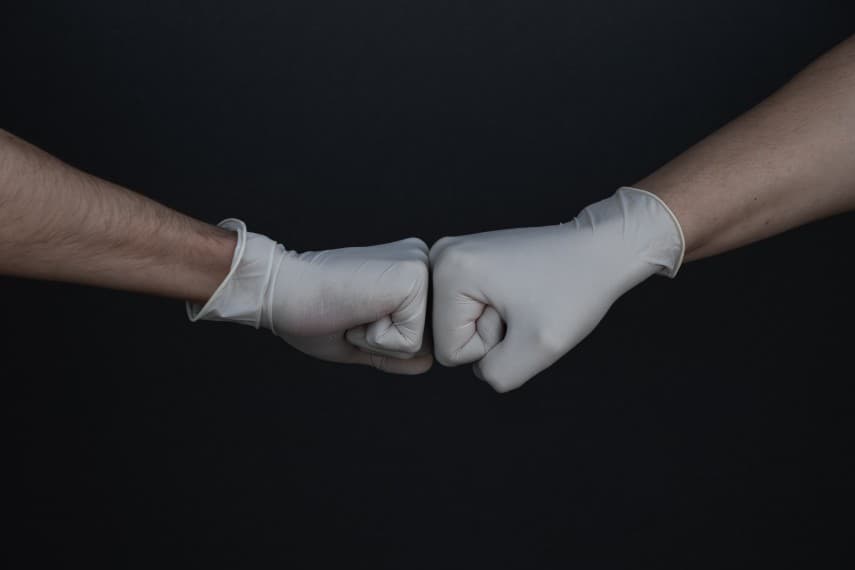 The Australian Government is partnering with a Melbourne factory and ethanol suppliers to ramp up production of hand sanitiser, as part of its latest action to prioritise the domestic production of anti-coronavirus supplies.
Minister for Industry, Science and Technology Karen Andrews said the community could be reassured that government and industry were taking decisive action to safeguard vital supplies.
"I want to stress to Australians that we have the capacity and the raw ingredients here to continue to meet the increased demand," Ms Andrews said.
"Industry, with the help of government, is stepping up to meet the challenges being thrown at us by this virus.
In step with the Industry Minister, Ego Pharmaceuticals, which produces Aqium sanitiser at its factory in Melbourne, has dramatically boosted output and ceased exports.
The factory "made five times what we forecast" in February and "is now running 24 hours a day, five days a week," said Managing Director Alan Oppenheim.
"We're currently hiring to increase that to six days a week and we've stopped our little bit of exporting to prioritise Australian needs."
The Government is collaborating with industry across the supply chain as part of the effort to boost production.
"Our large ethanol producers have indicated they have capacity to make more pharmaceutical grade ethanol as needed," Ms Andrews said.
"We have been helping to connect these producers with our hand sanitiser manufacturers, and manufacturers are already placing new and increased orders."
Australia's leading producer of ethanol Manildra Group is meeting the call according to its Managing Director John Honan.
"As a family-owned Australian business we continue to locally produce ethanol, and we're committed to operating our manufacturing facilities around the clock to meet demand," Mr Honan said.
A national teleconference roundtable is scheduled this week, hosted by Minister Andrews who is keen to identify opportunities for enhancing domestic production of hand sanitiser.
Ms Andrews called on the community to show responsible conduct in order to support the efforts of government and industry to safeguard supplies.
"Our Government will continue to do what it takes to ensure supply and increase domestic production of medical protection equipment – from sanitiser to masks to ventilators.
"We also need the community to play their part by not stockpiling. There is no need for people to have huge volumes of hand sanitiser at home."