Government crackdown on fake brands
31-08-2010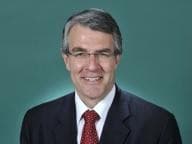 The Federal Government has introduced tough new laws aimed at protecting manufacturers and consumers from fake brands purporting to be the "real thing."
Mr Mark Dreyfus, Parliamentary Secretary for Industry and Innovation, says the Intellectual Property Laws Amendment (Raising the Bar) Act 2012 provides tough new penalties for counterfeiting and stronger powers for seizing phony imports.
The Act raises the maximum penalty for trademark rip-offs to five years imprisonment. Previously the maximum was two years – far less than the limit for copyright or patent infringement. 
Courts will have the power to impose exemplary damages against counterfeiters who might otherwise treat penalties as the "cost of doing business". 
The new measures bring the enforcement of trademark law in line with other intellectual property rights, such as patents.
"This is good news for business and good news for Australian jobs as phony imports can undercut local products and employment, Mr Dreyfus said. 
"Its takes a lot of work to build strong brands, and Australian consumers appreciate knowing exactly what it is they are buying.
"The Act also sharpens up the process for seizure of counterfeit imports. Until now, importers bringing in counterfeit products have been able to play a game of cat-and-mouse by remaining anonymous – undercutting iconic Australian brands by bringing in cheap imports. Now Customs has the power to give trademark owners the information they need to commence prosecution."
Trademark owners range from a one-man mowing service right up to iconic Australian brands like GM Holden, Fosters and Weet-Bix.  
"These new rules are good for all trade mark owners, regardless of their size," Mr Dreyfus said. 
Australian businesses have more affordable enforcement options. 
For the first time, trademarks and design matters can be taken to the Federal Magistrates' Court, rather than the more expensive Federal Court.
The reforms were passed on April 15 this year and come into force on April 15 next year.
For more information about the Intellectual Property Laws Amendment (Raising the Bar) Act 2012, visit
www.ipaustralia.gov.au