Government committed to saving local auto industry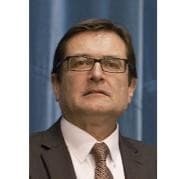 The federal government will continue working with car industry chiefs to guarantee the survival of Australia's automotive sector.
Government officials have held a series of meetings with car industry representatives in Melbourne in the wake of Ford's decision to end local production.
Ford announced last month it would cease production at its Victorian vehicle-making plants in 2016, sparking concern about the future of the car components industry.
The decision to pull out of its Geelong and Broadmeadows manufacturing operations is expected to affect 1,200 jobs directly in the automotive components sector.
Prime Minister Julia Gillard met with representatives from Ford, Holden and Toyota, as well as components suppliers, the Victorian Government and the Australian Council of Trade Unions (ACTU).
Ms Gillard told the meeting Australia's automotive industry skills base must be maintained.
"There's a quarter of a million Australians who make their living, either directly or indirectly, from car-making," she said.
Carmakers and union bosses attended the meeting, along with the Victorian Government.
According to an ABC report Industry and Innovation Minister Greg Combet said after the meeting the Government would boost the number of Australian-owned vehicles in government fleets as a priority.
"If we could boost, even by 8,000 or 10,000 motor vehicles a year into the fleet purchases in Australia we could do a lot to take some of the pressure off," he said.
Mr Combet says the parties had a "very frank discussion about the pressures facing the industry.
"There's a bit more work to do ... I've got a lot more consultation to do with this industry," he told the ABC.
"We had a very frank discussion about the pressures confronting the industry at the moment and the policy responses, how the current policy settings are working.
"So there's a bit more work to do, is the short story."
All parties involved in the talks were confident the sector can survive.