GOVERNMENT CAN LEAD BY EXAMPLE IN PROMPT PAYMENT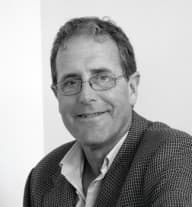 Even with the government's recent success in improving tax conditions for Australian companies turning over $50 million or less, smaller businesses still face many challenges in today's Australian economy. And one of the biggest of these is maintaining cashflow.
Big business, it seems isn't playing fair. And the (admittedly optimistic) 30-day terms on which we all base our business plans are a distant memory, stretching to 60, 90, and even 120 days as a matter of course.
Little wonder, then, that the Federal Small Business Ombudsman Kate Carnell has accused Australia's top businesses of treating their smaller counterparts as sources of low-cost (or free) credit.
The accusations come as a result of a survey, carried out by the ombudsman's office, which took submissions from 3000 small businesses.
Carnell has proposed a number of measures to rectify the situation. These range from federal legislation to ensure compliance with 30-day terms to mandating the 100 top businesses in the country to report twice a year on their payment times.
Sadly, though, she is unlikely to find too many supporters in a Government that is committed to removing red tape, rather than increasing it.
However, one measure that does deserve support is her call for the Australian Government to follow the example set by the US Government and reduce its own settlement terms to 15 days.
A recent review by Harvard Business School found that the policy change had created 75,000 jobs and delivered $6 billion into US workers' pay packets.
What's more, the US Government's example set off a wave of conscience among blue chip companies, which rushed to sign up to President Obama's SupplierPay Initiative, committing themselves to reduce their payment terms to small business to match those of the government.
Leading by example? Perhaps that's a lesson for governments worldwide.