GORMAN-RUPP SELF PRIMING PUMP FOR CORROSIVE WASTEWATER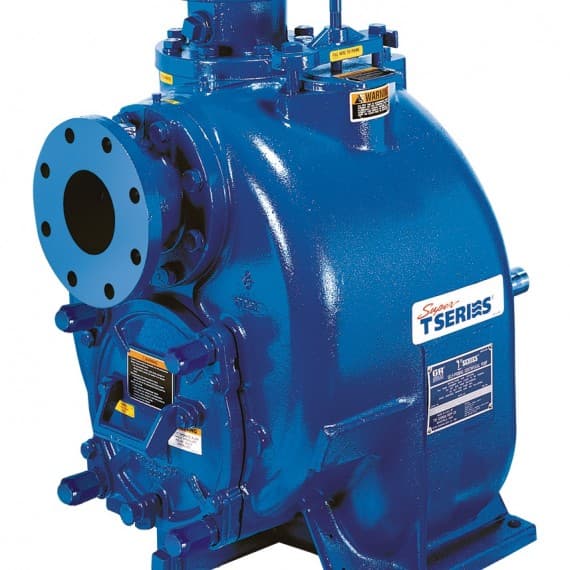 The T3A65S-B a self priming, solid handling trash pump from Gorman-Rupp, is a tough and reliable pump made from duplex stainless steel, that is harder and more corrosion resistant that 316 grade stainless steel.
Ideal for harsh environments such as industrial wastewater, where abrasive particles are commonplace, the T3A65S-B can also be used as a grit pump at sewage treatment plants.
The pumps NPSHr characteristics and re-priming capability make it the ideal choice for continuous unattended automatic operation, making it excellent for operations that remained unattended.
The T3A65S-B can also be used as a solids handling pump. The pump can handle spherical solids up to 63mm in diameter, and because of its self cleaning wear plate system, it is able to handle stringy materials such as rags, gloves and plastic bags.
These pumps can be mounted "high and dry", making them easy for operators to access.
Alongside the cost efficiency, the pumps can be mounted on backs or beside reservoirs ithout the need to provide lifting apparatus or construct special suction wells, or having them submerged in water.
Self priming pumps provide a safer, and simpler alternative for operators making maintenance costs lower over the life of the pump installation.
The T3A65S-B has 80mm suction and discharge ports and is capable of flows to 25 l/s and heads to 32m, but others in the series can produce flows to 200 litres per second. 
The pump can operate on suction lifts to 7.6m, and are available in other materials of construction, such as hardened iron for abrasive applications.