GORMAN-RUPP DELIVERS EFFICIENT EFFLUENT PUMPING
31-07-2015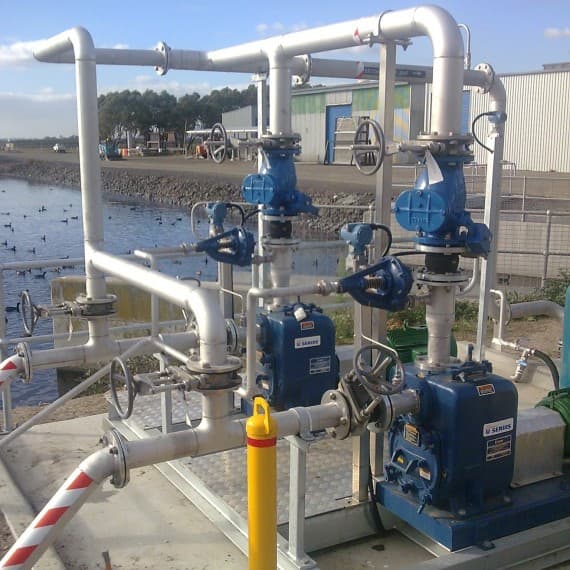 Gorman-Rupp self-priming pumps are ideal for the efficient pumping of effluent, grey water and even wastewater containing solids, say Australian distributors, Hydro Innovations.
Efficient pumping is more than just starting with an efficient pump.
Gorman-Rupp's range of self-priming pumps can be mounted at ground level, up to 7.6m above the water level.
This means all the mechanical equipment is easily accessed for maintenance and/or repair. Pumps can be therefore kept at their peak efficiency for the life of the pump.
Effluent pumps can also occasionally get blocked with solid items that find their way into the system.
This can be a major disruption to productivity, but because Gorman-Rupp pumps have a large removable inspection cover, access to pump internals is simple, and obstructions easily removed.
Servicing a Gorman-Rupp pump is also easy.
A complete overhaul can be completed in under an hour by replacing just three major components (the rotating assembly, wear plate and flap valve). 
And if the effluent is abrasive or corrosive, Gorman-Rupp has hardened and/or corrosion resistant materials to ensure the pump has a long service life.
So the Gorman-Rupp pump is efficiently accessed, is efficiently maintained and any blockage is efficiently removed.
Combine this with Gorman-Rupp's industry leading hydraulic efficiencies, which are easily maintained throughout the life of the pump, and you have a very efficient way to transfer effluent, whether it is corrosive, abrasive or contains solids.
Pumps are available to deliver flows from just a few litres per second up to and in excess of 800 l/s, and pressures to 160m can be achieved with some models.
Hydro Innovations
Ph: 9898 1800