Goodyear 'to roll back Australian operation'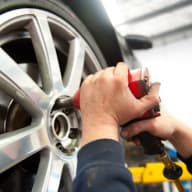 Goodyear Tyre & Rubber, owner of Beaurepaires is shrinking its Australian and New Zealand operations to focus on higher-growth Asian countries.
According to The Australian the company recently told investors in the US that weak economic conditions in Australia and New Zealand were holding the company back.
In the company's annual report, released earlier this year, Goodyear revealed it had "initiated plans relating to the closure of several retail facilities in Australia and New Zealand".
The company also said it had cut staff numbers.
Goodyear currently employs about 2800 people in Australasia.
Beaurepaires is one of the leading tyre, wheel and car battery providers in the region.
Goodyear chairman and chief executive Richard Kramer told investors that while the company's Asian business was logging record earnings, things were not going so well in Australia.
"The Australian mining boom has slowed down a little bit and the Australian economy, from a consumer perspective, has also slowed down a little," Mr Kramer said at an investor day in New York. "We have a big retail presence in there and we're looking at what we need to do to restructure that business in line with selling tyres where we can add value for our customers and ourselves."
Last year the company closed a tyre tread manufacturing plant at Ballarat in Victoria, costing 26 jobs.
A local spokesman for Goodyear told The Australian any further jobs cuts were yet to be determined.